Dallas Theological Seminary in Fort Worth
As of January 2013, you can study under gifted DTS professors in Fort Worth, Texas. Please call Team Admissions if you have questions.
Where Will Classes Be Held?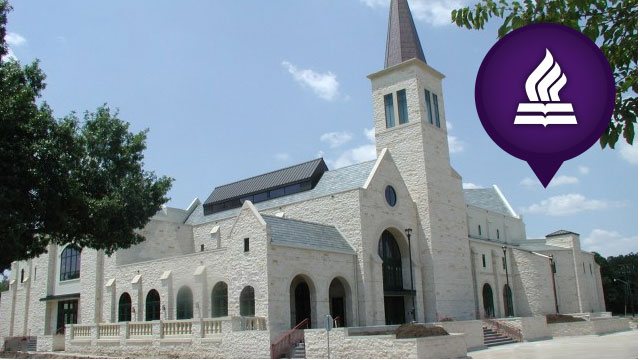 Christ Chapel Bible Church in Fort Worth, TX.
The old cattle trail heading west has beckoned DTS to come for quite some time! The Lord has blessed DTS with many friends and grads on the west side of the Metroplex. When the opportunity arose to partner with Fort Worth-area churches, the Lord seemed to be bringing the right people at the right time in the right place to make it happen.
Is This Just for Full-time Students?
Various types of students fill today's seminary classroom. Many are either serving or seeking vocational ministry endeavors. Others, while not intent on a ministry vocation, serve in very specific church or parachurch ministries. Some students simply desire to be "equipped" so as to serve as better Sunday School teachers, elders, deacons, etc. Some come from the business community and desire to be challenged academically in order to share Christ with their co-workers and clients.
Whatever the situation and whatever the ministry, one can never go wrong by choosing to be better equipped through studying the Scriptures.
Is Financial Aid Available?
Yes! For every applicant who is approved and admitted as a new student, there is a guaranteed $750 scholarship. This amounts to a 50% reduction in the tuition cost! (Please note: you must be admitted as a new student before you will have access to the financial aid application.)
How Do I Get Started?
If you're interested in learning more, let's talk! Team Admissions can field your questions and help you determine the best next step.
Phone: 800-3-DALLAS (800-332-5527)
Email: admissions@dts.edu
Apply: www.dts.edu/apply