Seminary Preview Day | Dallas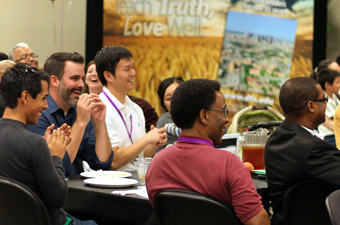 Are you considering seminary, but haven't yet had a chance to visit our Dallas campus? Join us for one of our seminary preview events!
Sample Preview Day Schedule (March & April)
8:30 am
Registration & Breakfast
9:10 am
Attend Class
11:00 am
Campus Tour
11:45 am
Lunch with DTS Faculty
Information Panel Q & A
Seminary Preview Day Conclusion
1:00 pm
Optional Activity: Chat with an Admissions Counselor
Have someone contact me
Thanks! We'll be in touch shortly. And please feel free to contact us at admissions@dts.edu or 800-3-DALLAS
Teach Truth. Love Well.