Daniel Starcevich (ThM, 2001)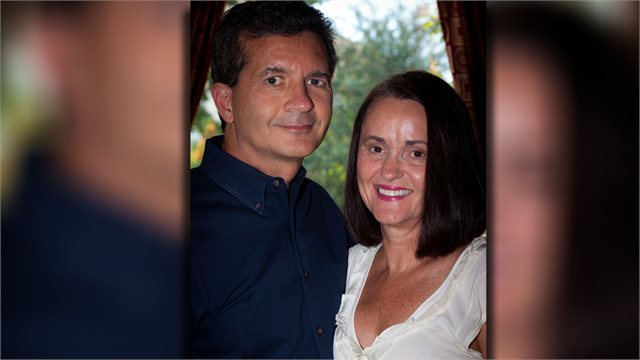 After 30 years in the aerospace and defense industry I retired to take a position with The Pocket Testament League. Since 1893, The League's mission has been to mobilize and equip Christians to read, carry, and share the word. I serve as the Vice President of Membership, Operations, and Technology.
    I have a lot of great memories of DTS. Some of my favorites are being in Dr. Roy Zuck's very last class at DTS, being in Dr. Jay Smith's Greek class when we got a surprise and encouraging visit from Dr. Swindoll, hearing Dr. Toussaint exclaim, "Stone the crows and starve the lizards" and learning that in his home town of Hinkley Minnesota the women are all beautiful and the men are slightly above average. I think the most spiritually significant class I had was Trinitarianism with Dr. Stephen Spencer. The Lord used that class to open my eyes to the magnificence of our Triune God.
    DTS has impacted me in several ways. First, the seminary has kindled in me a burning passion to see God's word shared widely. Second, the faculty has modeled the dedication and commitment that is necessary for doing God's work with effectiveness and excellence. Lastly, the long ministries of men like Dr. Zuck, Dr. Pentecost, and Dr. Ryrie, and the ongoing ministries of Dr. Toussaint, Dr. Swindoll, and Dr. Hannah encourage me to remain active in ministry and to finish my race well.
Editor's Note: Daniel and his wife Cheri serve on the support staff at RavenCrest Chalet in Estes Park, Colorado, a ministry of Torchbearers International. In this role, Daniel teaches the students and he and Cheri support and mentor the staff.