Tex Lapsley (ThM, 1952)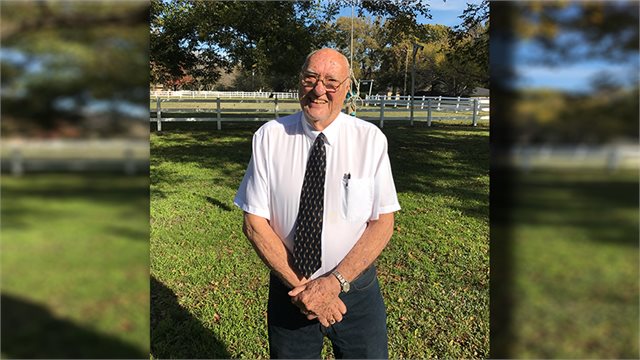 "Tex" Lapsley, of the great Class of '52, vividly remembers that after finishing his last Hebrew exam, he walked out the front door of Stearns Hall and drop-kicked his Hebrew grammar book out onto the lawn. "Done with you!" he muttered.

Two years later, he and his bride boarded a Dutch freighter in NY harbor, to go to Ethiopia as missionaries with the SIM. At the last minute, someone slipped him a little piece of paper and said, "You might want to study this on your way over there." It was the alphabet of the Ethiopian language - some 260 letters! To his utter horror, he realized that Amharic, the official language of Ethiopia, and Hebrew were first cousins!

Lapsley served for ten years in Ethiopia, in charge of elementary schools in two different places. He wrote textbooks for the 5th and 6th grade world history, chemistry, biology and astronomy classes. He oversaw the building of several buildings, dug several wells, and sired a total of six kids. However, his wife suffered an injury to her neck, which caused constant headaches. This was later corrected by a chiropractor. Lap returned to Dallas and went into the real estate business.

An old Ethiopian proverb says, "You can get out of Ethiopia, but you can never get Ethiopia out of you." Very, very true! Two definite acts of God in 1991 led him into the publication business. Beginning with an Amharic-English diglot of the New Testament, Psalms and Proverbs, he oversaw the translation and publication of nine books, authored by Chafer, Walvoord, McGee, Pentecost, and Ryrie.

In 2005, he took another giant leap, putting together a web-library that now contains 1,269 books. These books, written in Amharic along with several other Ethiopian languages, have been scanned and uploaded to the web. This site (www.good-amharic-books.com) has been visited by Ethiopians all over the world.

The future - who knows? God alone knows what the next opportunity will be! He and his wife are happily settled down on their two acre ranchette, in a Murphy, a suburb of Dallas.