The Leader Board
What is The Leader Board?
The Leader Board is a series of five half-day leadership development sessions designed to equip marketplace leaders to impact their spheres of influence for the kingdom of God.
What happens at each session?

Each Leader Board session will feature:

Leadership Lessons from the Bible: a study on leadership principles from Scripture taught by Dallas Theological Seminary professors
Two leadership-development presentations from our featured speaker—a keynote address followed by an "up close and personal" interactive session
Access to The Leader Board enrichment website with resources to help you apply key leadership principles to your daily life
Opportunities to be encouraged and challenged through interaction with other like-minded marketplace leaders
Wednesday,

February 6th | Session 1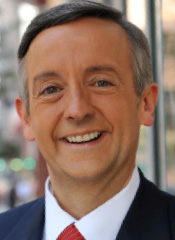 Dr. Robert Jeffress


Session Speaker

Dr. Robert Jeffress's bold, biblical, and practical approach to ministry has made him one of the country's most respected evangelical leaders. As senior pastor of the First Baptist Church in Dallas, he is currently leading the congregation in a $130 million campaign to re-create its downtown campus. Dr. Jeffress hosts a daily radio program, Pathway to Victory. His weekly television program can be seen throughout the nation and in 28 countries, and he has authored 18 books.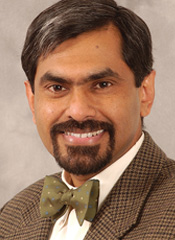 Dr. Abraham Kuruvilla


Faculty Speaker

Ph.D., M.D. Associate Professor of Pastoral Ministries

Dr. Kuruvilla centers his ministry around the communication of God's truth. After training as a dermatologist and completing his residency at Boston University, Dr. Kuruvilla came to DTS for his Th.M. and soon joined the faculty. He has also served as interim pastor of several churches, and as president of the Evangelical Homiletics Society.
Wednesday,

March 27th | Session 2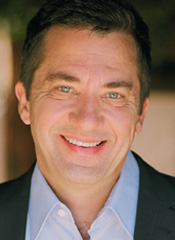 Dr. Henry Cloud


Session Speaker

Dr. Henry Cloud is a clinical psychologist with a unique ability to connect with his audiences. Drawing upon his broad range of experiences in private practice, leadership consulting, and media, he simplifies life's issues and gives easy-to-understand, practical advice. Dr. Cloud has written or co-authored nineteen books, including the million-seller Boundaries. In his consulting practice, he works with leaders of organizations and corporations, from family-held firms to Fortune 25 companies.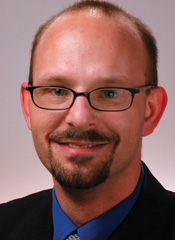 Dr. Michael Svigel


Faculty Speaker

Ph.D. Assistant Professor of Theological Studies
Wednesday,

May 22nd | Session 3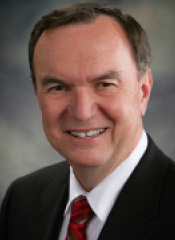 Michael T. Duke


Session Speaker

Michael T. Duke is the president and CEO of Wal-Mart Stores, Inc. Mike leads a strong management team that is focused on keeping Walmart's mission of "saving people money so they can live better" relevant to every customer, every day. Under Mike's leadership, the company's international business has become a fast-growing part of Walmart's overall operations , building an international management team that has delivered strong operational results in a complex global environment.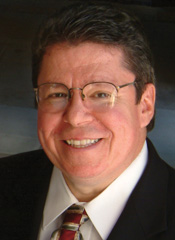 Dr. Mark Bailey


Faculty Speaker

Ph.D., D.D. President, Professor of Bible Exposition
Wednesday,

August 28th | Session 4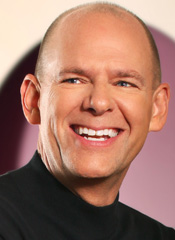 Mark Miller


Session Speaker

Mark Miller began his Chick-fil-A career working as an hourly team member and is currently vice president of Organizational Effectiveness. In over thirty years with Chick-Fil-A, Mark has served in numerous leadership capacities including restaurant operations, quality and customer satisfaction, and corporate communications. He has also traveled extensively, teaching around the world on a variety of topics. He is the co-author, with Ken Blanchard, of the international bestseller The Secret.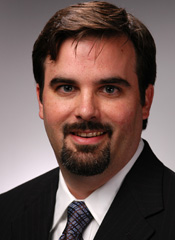 Dr. Barry Jones


Faculty Speaker

Ph.D. Assistant Professor of Spiritual Formation and Leadership
Wednesday,

November 13th | Session 5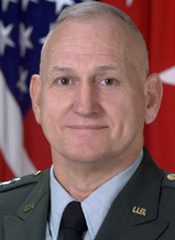 LTG (ret) William G. "Jerry" Boykin


Session Speaker

LTG (ret) William G. "Jerry" Boykin was one of the original members of the US Army's Delta Force. He was privileged to ultimately command these elite warriors in combat operations. He later commanded all the Army's Green Berets as well as the Special Warfare Center and School. In his thirty-six years in the army, LTG Boykin also served a tour with the CIA. He has participated in clandestine operations around the world and served as the deputy under secretary of Defense for Intelligence.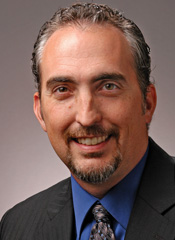 Dr. Mark Yarbrough


Faculty Speaker

Ph.D. Vice President for Academic Affairs, Assistant Professor of Bible Exposition
Session Dates
Session 1:

February 6th

Session 2:

March 27th

Session 3:

May 22nd

Session 4:

August 28th

Session 5:

November 13th
Schedule
7:30 AM

Breakfast Buffet

8:00 AM

Leadership Lessons from the Word (Bible Study with a DTS Professor)

9:15 AM

Featured Speaker

10:15 AM

"Up Close & Personal" Q & A with Featured Speaker

11:00 AM

Closing Remarks