In addition to Margaret's keynote sessions, you'll choose two workshops to attend. Interact with seasoned ministry leaders as they discuss trends in ministry, spiritual growth, and leadership techniques.
How They Grow
The Role of Doctrine in Disciple-making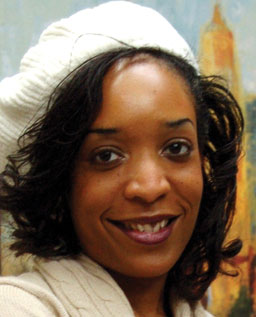 "What does my church believe about baptism?" "What exactly is justification?" "Why in the world is knowing anything about the Trinity important for me?" When Christian women ask such questions, it often points to a woeful disconnect between what we discuss in seminary classrooms, what people hear in the pulpit, and what the average layperson actually understands and applies to her daily walk with the Lord. At a time in which our culture is becoming increasingly disconnected from Christian truth, believers must know, articulate, and integrate sound doctrine into their lives. This workshop gives creative and practical ways to train 21st-century women on the basics of the Christian faith, to help them understand why these doctrines are relevant, and to provide them with ways to incorporate these truths into their everyday lives, ministries, and spheres of influence.
Brittany Burnette
Brittany Burnette serves as the Director of Admission and Advising and an adjunct professor of Christian Education at the College of Biblical Studies. She served as the Academic Dean and Headmaster of Plano Christian Academy, where she taught Latin, political philosophy, Church History, and rhetoric. She is a co-author of Apostolic Fathers Greek-English Lexicon with Dr. Daniel B. Wallace and Terri Moore (2012). She also served as a research assistant to Dr. Darrell Bock for: Jesus According to Scripture (2002), Jesus in Context (2005), The Missing Gospels (2006), and The Baker Exegetical Commentary on Acts (2007). She holds a B.A. in Religious Studies from Yale University and a Th.M. in New Testament and Systematic Theology from Dallas Theological Seminary. She is currently pursuing doctoral studies in Christian Education. Brittany also lived in Seoul, Korea for two years, where she earned her black belt in Tae Kwon Do. She is a rabid tennis fan and an unapologetic caffeine addict.
What's the Big Idea?
Teaching Christ in all of Scripture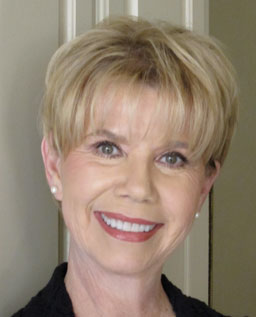 This workshop will focus on seeing the person and work of Christ throughout Scripture and communicating the truths of the Gospel inherent in every genre. Emphasis will be on finding the main idea of the passage by asking questions of the text, then developing that main idea into a Bible study lesson, complete with principles and applications.
Kay Gabrysch is a respected Bible study teacher, retreat speaker, and author of Bible study curriculum on I and II Samuel. She has taught weekly Bible study classes at Park Cities Presbyterian Church in Dallas, Texas, for the past 10 years, and has served for 20 years in leadership in Bible Study Fellowship. In addition to teaching, Kay also owns and runs Crowd Pleasers Dance Camps, Inc., which provides choreography and contest venues for high school dance teams. Kay graduated from Texas State University and attended Redeemer Seminary. She and her husband, Ray, have two grown children.
Who? Me?
The Art of Developing Leaders for Life & Ministry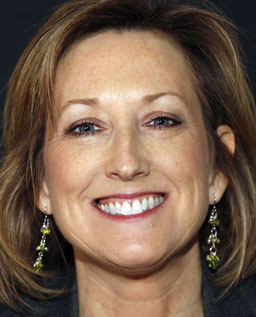 We are desperate for good leaders in our churches, our families, our communities and our world. Unfortunately, there is no Leadership Development "app" on my phone! So, what is it? How do we do it? Where do we begin? Let's discuss the real issues around this subject and look at what we can begin doing today to help raise the level of leadership within ourselves and in our spheres of influence.
Claudia McGuire is the Leadership Development Pastor at Chase Oaks Church in Plano, Texas. She joined the staff in 1997 and since that time has served as the Women's Ministry Pastor, Connections Pastor, and First Impressions Pastor. Claudia has also served as MOMS Chairman, Precept teacher, Board Member of ProvenWay Ministries, and Chairman of the Association for Women in Ministry Professionals. Claudia received the Certificate of Graduate Studies from Dallas Theological Seminary in 2001 and is a Certified Life Coach. Claudia is passionate about the privilege of serving and helping people discover God's purposes for life and ministry. Claudia is married to Jim and they two adult daughters and one precious granddaughter.
Programs are Out
What's New in Mentoring?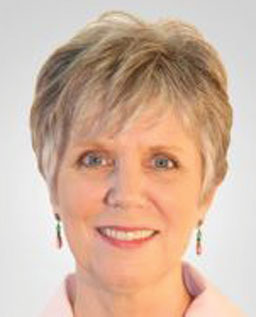 Traditional mentoring programs, effective for many years, now typically lose 80% of their young women in the first six months. This workshop will explore the problem and suggest new methods for meeting the needs of postmodern women.
Dr. Barbara Neumann is an adjunct professor in the Christian Education Department at Dallas Theological Seminary, a former BSF Teaching Leader, and a former Women's Ministry Director. She has a doctorate of ministry degree from DTS and is co-author with Dr. Sue Edwards of a book on mentoring postmoderns. Barbara lives with her husband, Ralph, in Houston, Texas, and is grandmother to eleven.
Living a Reflective Life
A Lost Discipline
Come discover how the lost discipline of memorization and meditation can help you to better listen and respond to God. If the words "memorization and meditation" make you think of anything other than delight, this workshop is for you. It will turn duty into desire and spur you on in developing intimacy with your Savior.
Kerry Scheer is a passionate speaker who enjoys teaching women how to know and follow hard after God. Kerry graduated from the University of North Texas with a Master's degree in Counseling. She counseled in a school setting as well as in a private practice before retiring to be a full-time mom to her three sons. Kerry lives in Denton, Texas with her husband, Mike, who is the Missions Pastor at Denton Bible Church.
What's Love Got to Do with It?
The Centrality of God's Love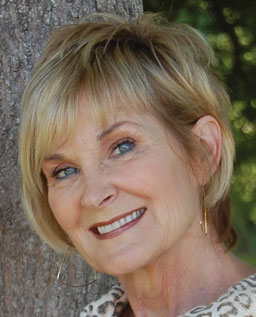 As leaders we yearn to be eloquent, relevant, and effective. Yet, as we face the challenges of ministry—the demands, the disappointments, and crises of personality—often the last question we consider is that of love. In this workshop, we'll explore what we say we believe about God's love for us, and what we actually, functionally believe. Together we will examine the ways our beliefs affect our ability to be intimate with God, care for our own souls, and care for the souls of those whom we serve. Our goal: To recognize the centrality of God's love. Come discover ways to more fully experience His love, respond with love for Him, and express His relentless love to ourselves and others.
Jan Winebrenner is a writer and the founder and director of the Dallas Christian Writers Guild. She is the author of 8 books and numerous magazine articles. Jan is passionate about pursuing studies in Spiritual Direction and is a frequent speaker for writers' workshops and women's retreats. She serves on the teaching team and the board of directors for Celebrate Recovery at Northwest Bible Church. Jan and her husband, Ken, have been married for 42 years, and they have two children and three grandchildren.
What Do You Care?
Living an Everyday Evangelistic Life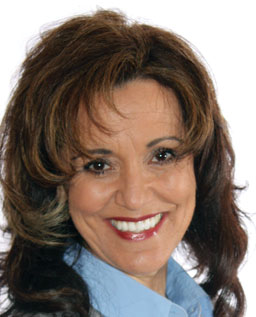 Living an evangelistic life begins by watching with our eyes and hearts and responding with love and encouragement. Jesus said in John 4:35, "I tell you, open your eyes and look at the fields!" One of the ways to open our eyes and look at the fields is by becoming actively aware of those whom God has put in our daily paths of life. Come explore ways to be an effective and caring witness of God's amazing story of redemption. You will walk away equipped with practical tools and steps to living as His ambassadors in a broken and desperate world.
Dr. Peggy Banks is the Minister to Women at Northwest Bible Church in Dallas, Texas. She has a doctor of ministry degree, and for more than 20 years, Peggy has actively served as a Minister to Women through Women's Ministry, Leadership Development and Women's Studies within churches, non-profit organizations and seminaries. Peggy has had the privilege of seeing God bring hope and healing to women through ministries and leadership development in countries like Thailand, West Africa, Barbados, India, and the United States. Her passion and purpose is clearly evident when speaking, teaching, or writing.
Beyond the Lecture
Creative Teaching Methods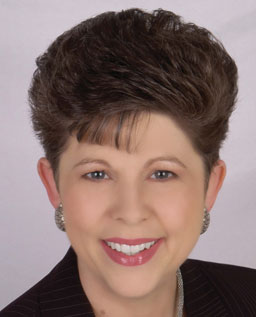 Bible teaching that sticks includes student participation and interactive elements that drive truth deep into women's minds and hearts. What innovative teaching methods would make your messages or lessons more memorable and compelling? This workshop is loaded with creative ideas to try the next time you teach the Bible. Take the creative dare and see women's relationship with the Jesus strengthened and their lives changed.
Dr. Sue Edwards has 40 years of experience as a Bible teacher, an overseer of church ministries to women, and an author. Now, as a DTS Associate Professor of Christian Education, specializing in ministry to women, Sue has the opportunity to equip men and women for future ministry all over the world. She is the co-author of four leadership books and her Bible study series will be relaunched in the fall with new formats and interactive elements. Sue's latest study, Revelation, will be released November 2012. Married for 40 years, she and David are the parents of two married daughters and the grandparents of five.
Courageous Love
Ordinary Women and the Pursuit of Justice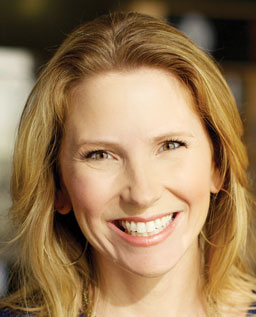 Women and children all over the world are being subjected to unimaginable harm through the commercial sex industry, human trafficking, and modern-day slavery. It is easy for ordinary women whose lives are not directly affected by these circumstances to feel numb to their suffering or powerless to respond. But God's compassion for "the least of these" in our world today should stir the hearts of each one of us to do what we can on their behalf in Jesus' name. This workshop will examine the issues and provide practical advice on how ordinary women—wives, mothers, sisters, daughters—can respond to this extraordinary need.
Kim Jones spent a number of years as an educator in Dallas-area private schools and an inner-city public school. Since leaving teaching, Kim has devoted herself full-time to raising her children and using her gifts and passions to develop women through mentoring younger mothers, speaking at seminars and retreats, and teaching in her church's women's ministry. In recent years, Kim has become involved in the fight to end modern-day slavery and to combat the sexual exploitation of women and children through her volunteer work with Love146 and through championing the anti-trafficking efforts of Irving Bible Church. Kim's husband, Barry, serves on the faculty of Dallas Theological Seminary and is a teaching pastor at Irving Bible. Together they have three wonderful children.
Creating Space
Making Room for God through Spiritual Disciplines
Within the early church, a desire to know and love God fueled practices that gave believers space in their lives to "keep company with Jesus." The spiritual disciplines, as they became known, position us to focus on God and respond to His Word. The central role of spiritual leadership is helping others tap into what nourishes their soul. This workshop will explore the soul-impact of fast-paced 21st century living and the relevance of spiritual disciplines in nurturing the life of a leader.
Dr. Gail Seidel serves as a mentor advisor with the Spiritual Formation Program and is an adjunct professor in DMin Studies at Dallas Theological Seminary. A native of Texas, she is a graduate of the University of Texas and DTS. She received her Doctor of Ministry Degree in Spiritual Formation from Gordon-Conwell Theological Seminary. Gail is a contributor to the book, Foundations of Spiritual Formation, and blogs at Bible.org's Tapestry Women's Collective. She is married to Andy, and they have two married children and six grandchildren.
Michelle Jones developed a passion for women's ministry while serving as a counselor at Pine Cove Christian Camps. Her desire to see women thrive in their gifting led her to Dallas Theological Seminary to gain a solid biblical and theological foundation. After receiving her MACE in Women's Ministry, Michelle began working with East-West Ministries, International, where she presently serves in Human Resources and on the Women's Ministries Training Team. She is also the North Dallas Director of Polish Ministries, an organization that seeks to help women professionals connect faith with everyday life. Michelle is currently pursuing her Doctorate of Ministry in Spiritual Formation and enjoys blogging at Bible.org's Tapestry Women's Collective.