Your Work: More than a Paycheck
Humanity, being in the image of God, is meant to be creative and manage our world. Yet it often seems that our daily responsibilities either become a god themselves or just serve as a distraction from serving the Lord. Work is not a product of the curse; rather it is a sacred call from God Himself!
Date and Location
April 22-23, 2016
Houston's First Baptist Church

Registration Fee
$40/person (until 2/26/2016)
$50/person (until 4/15/2016)
$60/person (after 4/15/2016)

Discounted Fee
$25/person for groups of 5 or more (until 4/15/2016)
$25/person for DTS employees
$25/person for all students
Special volunteer rate available. Please contact our events team at cclevents@dts.edu for more information.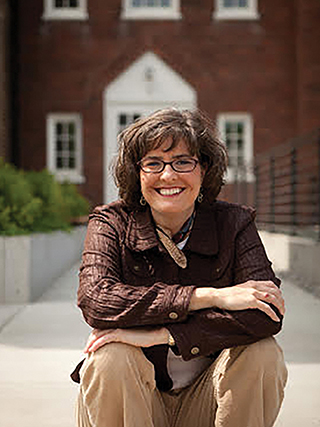 Amy Sherman
Dr. Amy L. Sherman is a Senior Fellow at the Sagamore Institute for Policy Research, where she directs the Center on Faith in Communities. Named by Christianity Today in 2012 as one of the fifty most influential Evangelical women in America, Sherman is the author of six books and over 80 articles in a variety of Christian and secular periodicals including First Things, Books & Culture, The Public Interest, The Christian Century, Philanthropy magazine, Prism, and Christianity Today.
Sherman's most recent book, Kingdom Calling: Vocational Stewardship for the Common Good seeks to help marketplace Christians live missionally, advancing foretastes of the Kingdom of God through the strategic deployment of their vocational power. It was recently awarded "Book of the Year" status in the Christian living category by CT.
Sherman is the founder and former Executive Director of Charlottesville Abundant Life Ministries (CALM), an Evangelical nonprofit assisting low-income, inner-city families. She also serves as a Senior Fellow for the International Justice Mission. She is a long-time member of Trinity Presbyterian Church in Charlottesville, VA. Her life verse is Micah 6:8 ("He has shown you, O Man, what is good. And what does the LORD require of you? To act justly and to love mercy and to walk humbly with your God"). Her undergraduate degree is from Messiah College (1987) and her MA and Ph.D. are from the University of Virginia (1991, 1994).
---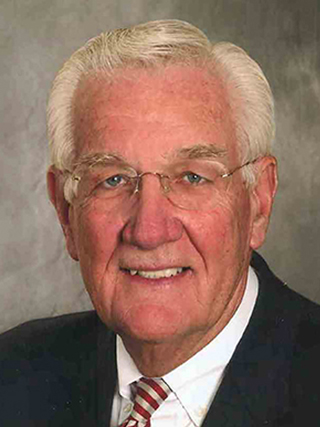 Bill Pollard
Bill Pollard currently serves as Chairman of Fairwyn Investment Company, a private investment firm. For over a twenty-five year period, Bill has participated in the leadership of The ServiceMaster Company, a Fortune 500 #1 service company. He serves as a director of Cadence Healthcare System, The Drucker Institute of Claremont Graduate School, Bright China Social Fund, and The California Institute of Advanced Management (CIAM). He also as a director and Chairman of the Executive Committee of the Billy Graham Evangelistic Association and is an Advisory Life Trustee of Wheaton College, where he served over 31 years as a Trustee of the College and currently functions as adjunct professor and Chairman of the Advisory Board of the Hastert Center at Wheaton.
He is the author of the best-selling book The Soul of the Firm and has written for or contributed to various other books and magazines. His most recently published book is Serving Two Masters? Reflections on God and Profit. Bill also has been recognized by a number of educational organizations for his leadership, including receiving the Hesburgh Award for Business Ethics from Notre Dame, recognition by Harvard Business School as an American business leader of the 20th century, and honorary doctorate degrees from Aurora University, Gordon-Conwell Theological Seminary, and Indiana Wesleyan University. A native of Chicago, Bill and his wife, Judy, have been married for over 50 years. They have four adult children and fifteen grandchildren.
---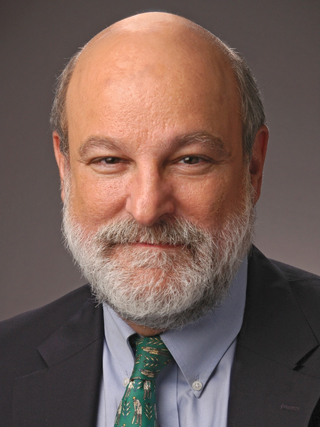 Darrell Bock
Darrell Bock is Senior Research Professor of New Testament Studies and the Executive Director for Cultural Engagement at Dallas Theological Seminary. He has earned international recognition as a Humboldt Scholar, for his work in Luke-Acts, historical Jesus study, and biblical theology, as well as his work with messianic Jewish ministries. Dr. Bock is a New York Times best-selling author and has written over thirty books on biblical topics. He completed his doctorate at the University of Aberdeen in Scotland and postdoctoral study at Tübingen University in Germany. Dr. Bock is married to Sally, and they have three children and two grandchildren.
---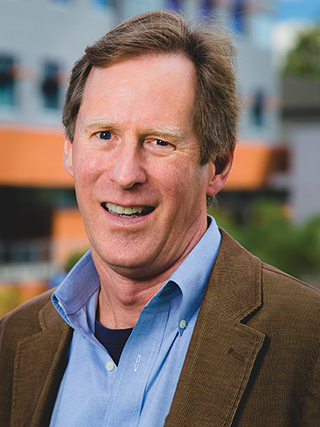 Scott Rae
Scott B. Rae is Dean of the Faculty, Professor of Christian Ethics and Chair of the Department of Philosophy at Talbot School of Theology, Biola University. He has a BS in Economics from Southern Methodist University, a ThM from Dallas Theological Seminary and a PhD from the University of Southern California.
His primary interests are in bioethics and business ethics. He is the author of 10 books, including Moral Choices: An Introduction to Ethics, Outside the Womb: Moral Guidance for Assisted Reproduction, Business for the Common Good: A Christian Vision for the Marketplace, and Beyond Integrity: A Judeo-Christian Approach to Business Ethics. He has published articles in various journals, including the Linacre Quarterly, National Catholic Bioethics Quarterly, Southern California Review of Law and Women's Studies, and the Southern Baptist Journal of Theology.
Dr. Rae also consults with several southern California hospitals in ethics. He is married to his wife, Sally, with three sons, Taylor, Cameron and Austin.
---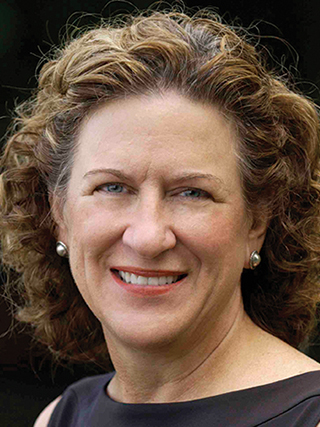 Katherine Leary Alsdorf
Katherine founded the Redeemer Presbyterian Church's Center for Faith & Work (CFW) and served as Executive Director from 2002-2012. During this time she created innovative new programs including the intensive Gotham Fellows program, an Entrepreneurship Initiative to start new gospel-centered ventures, Arts Ministries, numerous vocation groups, lecture series and conferences.
The Center's mission is to equip, connect and mobilize the 6500-person congregation to fully apply the gospel to their work lives and become agents of renewal within their institutions and professions. Currently, as a Senior Fellow with Redeemer City to City, she helps churches in other cities, including Seattle, Atlanta, and Sydney, establish contextualized faith and work ministries.
From 1976-2002, Katherine served in leadership roles in the high tech industry in California, Luxembourg, and New York. She was CEO of an online management education company (Pensare), a hardware/software products company (One Touch Systems), and a satellite services company (Private Satellite Network). She earned her MBA at University of Virginia's Darden School. She serves on the boards of InterVarsity Christian Fellowship, Fellowship of the Performing Arts, the Theology of Work project and the Castle Village Owners Corporation. Katherine assisted Tim Keller in the writing of Every Good Endeavor: Connecting Your Work to God's Work. She and her husband reside in New York City.
---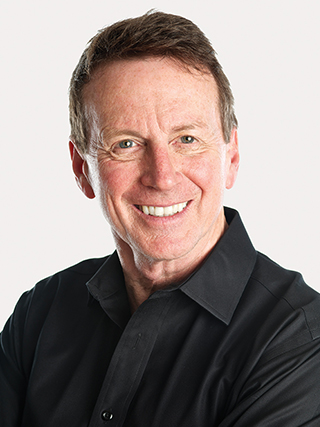 John Townsend
Dr. John Townsend is a business consultant, leadership coach and psychologist. He has written or co-written 27 books, selling 6 million copies, including the 3 million best-selling Boundaries series, Leadership Beyond Reason, and Handling Difficult People.
For more than twenty years Dr. Townsend has engaged with leaders, organizations and individuals around the globe, offering them life-changing solutions to their problems. He is a co-host of the nationally-syndicated talk show "New Life Live" which is heard in 180 markets with 3 million listeners.
John is founder of the Townsend Institute for Leadership and Counseling at Huntington University, which offers graduate degrees and credentialing in Organizational Leadership, Coaching and Counseling. Additionally, John conducts the Townsend Leadership Program, developing leaders at sites nationwide. He also formed the Townsend Leadership Coach Group, which trains leaders to run their own training teams.
John co-founded and directed a healthcare company for ten years, with operations in 35 cities in the western U.S. It was here that he learned the strategies for change and success which he now employs in his coaching and consulting.
Dr. Townsend is active on the board of Mustard Seed Ranch, a residential program for abused children. A resident of Newport Beach, California, Dr. Townsend and his wife Barbi have two sons. One of John's passions is playing in a band which performs at southern California lounges and venues!
Exhibitors
By serving as an exhibitor at this Faith and Work Conference, you too have the opportunity to partner with us in providing these leaders with quality products, resources, and opportunities.
For questions about exhibiting at the conference, contact Katie Stripling at 214-887-5254 or kstripling@dts.edu.