---
Overview
The Church in North America today finds itself living in an increasingly post-Christian context. The Church is experiencing marginalization; it is losing its place of influence and privilege in the culture, especially in the major urban centers of our continent. This presents the Church with great challenges, but even greater opportunities. Explore with us how the Church can faithfully embrace its exilic nature and recover the original essence of discipleship. Together we can intentionally follow Jesus as compelling, Spirit-filled communities on a mission.
"JR Vassar has launched a successful congregation in Manhattan and was tutored by Tim Keller on urban ministry. When I travel to New York City, Apostles Church is the one I attend. It is full of vibrant ministry and young people. Here is a young leader who knows what he is about in the city." - Dr. Darrell Bock
Mission to the City Conference
February 11, 2013
9:00 a.m. - 3:30 p.m.
Dallas Theological Seminary

---
Speakers
JR Vassar
JR is the founding and lead pastor of Apostles Church, a growing network of neighborhood congregations in New York City seeking to participate with God in renewing all things with the message and mercy of Christ. He is a graduate of Dallas Theological Seminary and makes his home in the Upper East Side of Manhattan with his wife and three children.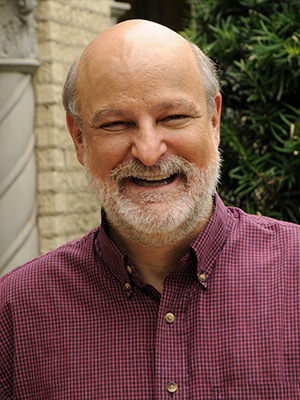 Darrell Bock
Dr. Darrell Bock is senior research professor of New Testament Studies and the executive director for Cultural Engagement at Dallas Theological Seminary. He has earned international recognition as a Humboldt Scholar, for his work in Luke-Acts, historical Jesus study, and biblical theology, as well as his work with messianic Jewish ministries. Dr. Bock is a New York Times best-selling author and has written over thirty books on biblical topics. He was president of the Evangelical Theological Society (ETS) for 2000-2001, serves as editor-at-large for Christianity Today and is on the board of Chosen People Ministries and Wheaton College.
In addition to working with various media shows and blogging regularly on culture and Scripture, Dr. Bock is elder emeritus at Trinity Fellowship Church in Dallas, Texas. He completed his doctorate at the University of Aberdeen in Scotland and postdoctoral study at Tubingen University in Germany. Dr. Bock is married to Sally and they have three children and two grandchildren.
---
Details
Registration Fee
$75/person (until 12/16/2012)
$85/person (until 2/3/2013)
$95/person (after 2/3/2013)
Discounted Fee
$75/person for groups of 5 or more
$25/person for DTS employees
$25/person for students
Location and Date
Location

Dallas Theological Seminary
DTS campus map

Date

Monday, February 11, 2013
Audio Messages
Interested in purchasing either CDs or MP3s of the conference sessions? Place your order online at cclstore.dts.edu.
Schedule
8:15 am

Registration opens

9:00 am

Session 1 | Gospel Identity: Living as Elect Exiles in a Post Christian Context

10:15 am

Break

10:30 am

Session 2 | The Apologetic of Community: The Church as a Compelling, Contrastive Community

11:30 am

Lunch

12:30 pm

Session 3 | Honor, Shame, and the Mission of God: Embracing a Legacy of Marginalization for the Advance of the Gospel

1:30 pm

Break

2:00 pm

Session 4 | Dialogue between JR Vassar and Darrell Bock

3:00 pm

Conclusion
What is it?
This interactive, one-day conference will explore how the Church can faithfully embrace its alien nature, recover the original essence of discipleship, and how together we can intentionally follow Jesus as compelling, Spirit-filled communities on mission.
Who should come?
Pastors, ministry leaders, volunteers, and anyone passionate about living out the Gospel in word and deed.
Travel
Dallas Theological Seminary is located at 3909 Swiss Avenue, Dallas, TX 75204. If you are planning to fly, DFW International and Love Field are the closest airports.
Lodging
Visit our area hotels page for a list of hotels within an eight mile radius of DTS.
---