---
Overview
In an increasingly post-Christian society, today's church has gradually recognized its greatest mission field is its own neighborhood. This drive toward local missions has captured the attention of many churches and the hearts of believers searching to impact their world for Christ.
Alan Hirsch, an insightful leader within this movement, will address current issues and lead a practical discussion on systems thinking and recalibration for organizations seeking to bring others into a life of outreach and community engagement.
---
Speaker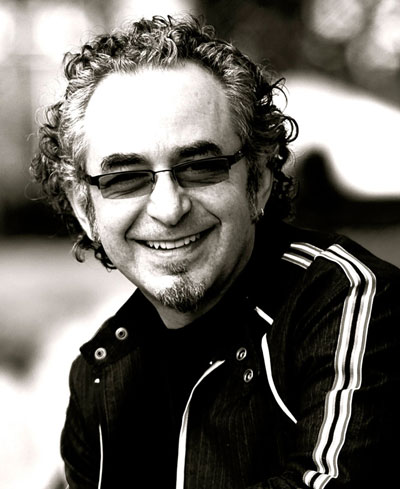 Alan Hirsch
Alan Hirsch is the founding director of Forge Mission Training Network. Currently he co-leads Future Travelers, an innovative learning program helping megachurches become missional movements. Known for his innovative approach to mission, Alan is considered to be a thought-leader and key mission strategist for churches across the Western world.
Hirsch is the author of The Forgotten Ways; co-author of The Shaping of Things to Come, ReJesus and The Faith of Leap. (with Michael Frost); Untamed (with Debra Hirsch); Right Here, Right Now (with Lance Ford); On the Verge (with Dave Ferguson); and The Permanent Revolution (with Tim Catchim).
His experience includes leading a local church movement among the marginalized, developing training systems for innovative missional leadership, and heading up the mission and revitalization work of his denomination.
Alan is co-founder and adjunct faculty for the M.A. in Missional Church Movements at Wheaton College (Illinois). He is also adjunct professor at Fuller Seminary, George Fox Seminary, among others, and he lectures frequently throughout Australia, Europe, and the United States. He is series editor for Baker Books' Shapevine series, IVP's Forge line, and an associate editor of Leadership Journal.
---
Details
Location
Date and Time
Wednesday, May 29, 2013
11:30 am - 3:00 pm
Registration Fee
$25/person (until 5/6/2013)
$35/person (after 5/6/2013)
Discounted Fee
$25/person for groups of 5 or more
$15/person for DTS employees
$15/person for students
$10/person for volunteers – Please contact Kymberli Cook at kcook@dts.edu to register as a volunteer.
Schedule
Wednesday, May 29
11:30 am

Registration Opens (Lunch Begins)

12:00 pm

Session 1 | The Shape We're In

1:15

Break

1:35

Session 2 | Shaping Of Things To Come

3:00

Conference Concludes
What's included?
You'll enjoy refreshments and a buffet lunch while hearing from an internationally respected leader within the missional movement. Additionally, you will have the opportunity to dialogue with Mr. Hirsch and other area pastors and ministry leaders.
Who is this conference for?
Pastors, ministry leaders, volunteers, and anyone passionate about living out the Gospel in word and deed.
Travel
Dallas Theological Seminary is located at 3909 Swiss Avenue, Dallas, TX 75204. If you are planning to fly, DFW International and Love Field are the closest airports.
Lodging
Visit our area hotels page for a list of hotels within an eight mile radius of DTS.
---
---