Theme: Because I AM With You
As a ministry wife, serving alongside your husband, you walk through a multitude of life experiences. Some place you on a mountain top, bringing joy and overwhelming you with the blessing of serving together. Other times lead you into dark valleys, leaving you unsure of your resolve, faith and heart for ministry. No matter where you are in your journey, He assures you He is right beside you.
Date and Location
March 23-25, 2014
6:00 pm Sunday - 11:30 am Tuesday
Pine Cove Conference Center, Tyler, TX
Registration Fee
$165/person (until 3/1/2014)
$190/person (after 3/1/2014)

Fee includes accommodations, meals, a tote bag filled with goodies, retreat materials, and an optional counseling or mentoring session.
Kim Humphries
Kim Humphries is a Board Certified licensed clinical social worker, with an undergraduate degree in psychology from Hollins University in Virginia and a Master's degree in Social Work from UTA. She is the founder of Kim Humphries and Associates in Richardson, TX, and in her private practice she has counseled individuals, couples, teens and families. She is also trained as a Certified Christian Mediator, which involves a wide variety of issues requiring a facilitator in both Christian and secular situations. Her passion and area of expertise is helping people during challenging times.
Prior to her professional career Kim did a great deal of lay counseling in her role as a pastor's wife. She has also spoken at conferences and at women's retreats in several states. Kim is committed to serving her community and has worked in multiple capacities in the various churches she and Phil have served. She has worked for the court system as a facilitator for parents and kids while also serving on several non-profit boards. Kim also served as an adjunct professor at Dallas Theological Seminary for a number of years.
Her greatest joys are her marriage to Dr. Phil Humphries, Pastor of Clearwater Community Church, and spending time with her family. And she loves being Gigi to her five amazing grandchildren.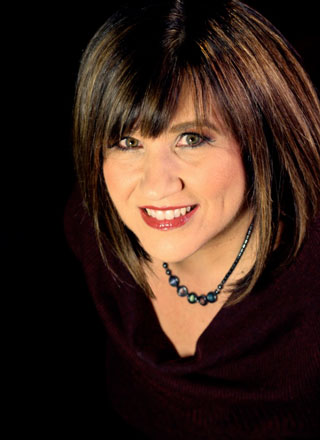 Pam Burchill
Pam Burchill has been married for 35 year to Thomas Burchill, Worship Pastor at Trinity Bible Church in Willow Park, TX. They are in their fourteenth year of ministry there. They have one son, Jordan, who is a recent college graduate and is also a professional musician and the worship leader of the contemporary service at FMC, Flower Mound, TX.
Pam is a professional freelance pianist and singer/songwriter. She has an undergraduate degree in piano and voice performance and a Master's degree in music education from UNT. She sings and records with the vocal jazz group "The New Collection," and she sings in the Burchill family band, "Blue Skies," with her husband and son. She has a ministry called "Redeeming the Time Devotions" in which she partners with Christian speakers such as Margaret Ashmore and Jon Sherman to record devotional messages intertwined with her original Christian music and her husband's unique hymn arrangements. There are three devotional CDs currently available. She is the choir director at McAnally Intermediate school in Aledo, TX, and she enjoys teaching a Tuesday night Bible Study at her church.
Pam loves to use her gifts to lead worship. She helps her husband every Sunday at TBC by playing piano and singing on the praise team and she leads worship for women's ministry retreats and events. She also loves to walk her terrier pup, Ella, and enjoys blogging about things the Lord is teaching her in her busy, crazy, normal everyday life.