All about Influence: A Women's Leadership Conference is designed to equip you to reach, lead, and impact those in your sphere of influence—be it at home, in your church, at your workplace, or in a parachurch ministry. If you're ready to invest in the lives of others, find encouragement in your spiritual walk, and be challenged to make a difference, this conference is for you.
Date and Location
November 16, 2015 from 8:30 am - 3:30 pm
at Dallas Theological Seminary

Registration Fee
$75/person (until 9/18)
$85/person (until 11/9)
$95/person (after 11/9)
$75/ person for groups of 5 or more (until 11/2)
Want to know when we open registration? Fill in your information below:
Keynote Speaker: Jennie Allen
Jennie Allen is the award-winning and bestselling author of Anything and Restless, as well as the Bible studies Stuck, Chase, and Restless. The founder and visionary of IF: Gathering, she is a passionate leader following God's call on her life to catalyze a generation of women to live what they believe. Jennie has a Master's in Biblical Studies from Dallas Theological Seminary. She lives in Austin, Texas, with her husband Zac and their four children.
In addition to Mindy's keynote sessions, you'll choose two workshops to attend. Interact with seasoned ministry leaders as they discuss trends in ministry, spiritual growth, and leadership techniques.
Influence to Impact: How Ministry Can Be Done in the Marketplace
Is it possible to do ministry while working in the marketplace? We may say yes but do we really believe it? I don't think I did at first. Deep down many of us think the only way we can do God's work is through being employed in vocational ministry or doing volunteer work on the side. We don't see the opportunity for ministry God has given us in our work. Join Betsy Nichols as she discusses her story of ministry to the marketplace and how we can all do God's work in a significant ways from within the working world.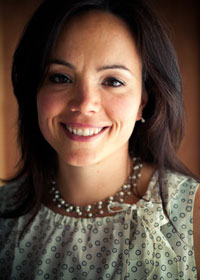 Betsy Nichols is a catalyst at heart.
In each season of her life, Betsy inspires change makers to make a difference. Right now she does that through an organization called Symbolist, an employee engagement firm. She is also an avid communicator, speaking for companies, associations and non-profits. Betsy also serves as a member of the teaching team at Irving Bible Church, where she previously served as the Young Adult Catalyst. Betsy is a graduate of Texas A&M University (Whoop!) and received her Master's in Christian Education from Dallas Theological Seminary. When she is not working, you will most likely find her running, reading, traveling, or around a table with new and old friends. If you'd like to chat with Betsy or talk to her about a speaking opportunity, send her an email.
---
Sexual Issues in the Church
Whether we are youthful or more mature, whether we are single or married, there are sexual matters that we cannot ignore. We are "fearfully and wonderfully made"—God designed us as sexual beings with purpose. His idea, His creation, for His glory and our benefit. Yet, sexual disorder and distortion get more attention than His beauty and his gift. There is great sexual woundedness in our churches. As women coming alongside women, Debby address how we can help women become sexually whole, heal from past wounds, address current struggles, and live free of guilt and shame attached to our sexuality.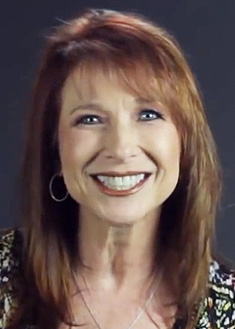 Debby Wade , LPC, LMFT, CST, founded Authentic Christian Therapeutic Solutions in Grapevine in 1999. At ACTSolutions, she works with adults, adolescents, couples and families, and offers play therapy for children. She offers a sexual integrity group for women who struggle with sexual integrity issues, and addiction to pornography. She co-facilitates (with Billy Grammer) a sexual integrity group for men who struggle with sexual addiction and pornography addiction. She also offers a therapy group for women who have been betrayed due to affairs and sexual addiction. Most recently she has developed Back to the BASEX: Beyond the Birds and the Bees, a program for educating, equipping, and empowering parents on how to talk to children and teens about sex and sexuality from a biblically based approach.
Debby has been married to Ryan for 21 years. They attend and serve at 121 Community Church in Grapevine.
---
Trip Advisors – Departing From Error, Arriving at Truth, Proven Ways To Study the Bible Together
"There are many roads to god, not one." FALSE! There is only one road to Truth, and that is found by studying God's Word. Whether you study  one-on-one, as a small group or in front of a large crowd, there are tried and true methods of preparation for teachers. What basic tools do we need, what pitfalls are we to avoid along the way? How do we make it applicable to life journeys of the women we teach?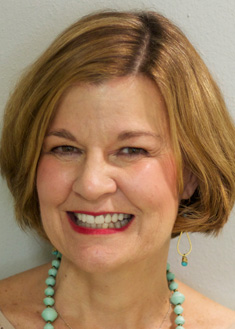 Kari Stainback has been the director of Women's Ministries at Park Cities Presbyterian Church in Dallas for 10 years. She coordinates women's Bible studies, discipleship, and special events. Kari is a licensed professional counselor and does pastoral counseling for women in the church. She is also a board certified supervisor of counselors.
Prior to coming to PCPC in 1999, Kari worked at DTS as coordinator of women's spiritual formation groups. She spent four years doing private practice counseling and eight years working for an inner-city ministry in South Dallas. She also served as Baylor University's Student Foundation director from 1982–1986.
Kari is a member of the Association of Women's Ministry Professionals and the American Association of Christian Counselors. She received a bachelor's in business education and a master's in Biblical counseling from DTS. Originally from Greenville, Texas, Kari has lived in Dallas since 1987. She is single and greatly enjoys her nine nieces and nephews, who live nearby.
---
Discipleship through Recovery: The Healing Path from Brokenness to Wholeness
Jesus is committed to our freedom, to recapturing our hearts and transforming the most ingrained coping patterns in our lives—whether addiction, co-dependency, insecurity, perfectionism, or anger. He commissions us into His work of healing and growth in others, even when we are still very much in process. What are some steps to walk through a healing path? What is our role and God's role? And how does God use the messy process, our failures and feelings of being overwhelmed to accomplish His purposes in restoring lives?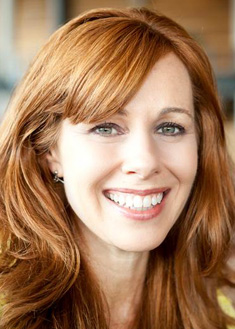 Liz Burley serves as the women's director for Re:generation at Watermark Community Church in Dallas, a ministry that helps people find recovery in Christ when life is broken. Her journey has led her to live and work in several US cities and internationally in Croatia and Egypt. Liz loves the diversity of cultures and expressions of the kingdom in the world and through women from all walks of life. Her desire is to live the story and help others live the story of redemption and courageous love through trusting Jesus to make himself famous as he brings beauty and wholeness from our mess and brokenness. Liz is a graduate of Dallas Theological Seminary and has worked in management consulting and several ministries, including Cru, Pioneers, and local churches. She enjoys hosting old and new friends for a good meal and conversation around the table as well as exploring interesting places in cities.
---
Diversity – from Fear to Fun!
A Pakistani family moved in next door. How do I relate? I've signed up to serve on a mission team next summer. What should I know before I go? My friend is serving in Mongolia. She's overwhelmed. How can I empathize with and encourage her? The challenges of diverse cultures impact our lives from many directions. Come explore ways to engage those challenges and get a taste of why the investment is so worthwhile!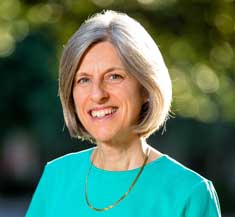 Marcia Strauss and her husband, Steve, served with SIM in Ethiopia and eventually in the US for 28 years. Besides raising three children, over the years Marcia was involved in one-on-one discipleship, worship and music ministry, the mission's short-term program, hospitality, and neighborhood outreach. Her love language is quality time, which she most enjoys spending with her three kids and their spouses. The newest favorite people in her life are Ariana, Zoe, and Stephen, ages 2 ½ - 4 months.
---
Caring for the Mentally Ill in the Church
That person for whom extra grace is required. You know her. Somehow she never quite fits in our ministry or our social circles. She is socially awkward. Her needs and demands take more time and energy than everyone else's. Periodically, she will isolate at home. It seems she doesn't have other places or people to turn to for help.
With nearly 25 percent of our population struggling with a mental illness, most of us personally know these individuals and many of us struggle with appropriate ministry to them. We will look at various options and dream together about a preferred future.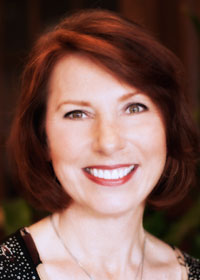 Michelle Attar says her greatest joy comes when God gives her the opportunity to be an influencer in the transformation of people from bondage to sin to surrender and freedom in Christ. She also loves taking a vision and implementing it. She originally started a career in wholesale and retail sales and account management, but God changed her course and exposed her to the non-profit world. Michelle volunteered in various non-profit leadership positions and then joined the staff of Bent Tree Bible Fellowship over 14 years ago. At Bent Tree, she has served in staff leadership roles in women's ministry, spiritual growth, and community and now serves as community pastor for Carrollton and The Colony. With 30 years of experience in leadership, ministry, and service, Michelle continues to explore solutions to address the needs of people. She is married to Mike for 28 years, mom to a cocker spaniel, Mitzi, and enemy of Mike's Lovebird, Kuzu. Michelle has served on the board of the Association of Women in Ministry Professionals for the past three years and currently serves as president.
---
Write to Expand Your Ministry
You've done your research, developed your content, and delivered your messages. But your content can reach a wider audience if you publish it—whether on a blog, online, or in print. In "Write to Expand Your Ministry," you'll learn the steps to writing for publication. Our time together will include tips for blogging, how to pitch an idea to an editor, suggestions for crafting a book proposal, pros and cons of self-publishing, and most of all how to write stronger prose.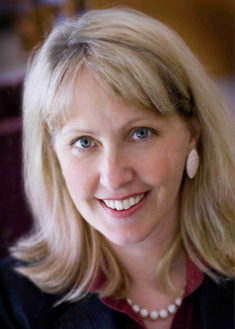 Dr. Sandra Glahn is associate professor in Media Arts and Worship at Dallas Theological Seminary, and she is also editor-in-chief of the Seminary's award-winning magazine, Kindred Spirit. Sandra and her husband of thirty-four years experienced a decade of infertility and pregnancy loss before the adoption of their daughter. Consequently, a number of Sandra's eighteen books relate to bioethics, sexuality, and reproductive technologies. Her coauthored works include Sexual Intimacy in Marriage (Kregel)—which has sold more than 200,000 copies; three medical suspense novels, a book on Christianity and contraception; two books on infertility; and two of her Coffee Cup Bible studies (AMG).
A frequent conference and retreat speaker, Sandra's ministries have taken her on multiple trips to Mexico, Canada, and Belarus, and additional travels to Australia, Jordan, Italy, France, England, Russia, Germany, Greece, Kenya, and Israel.
---
Developing Christian Character in the Next Generation
Obedience, honesty, responsibility, endurance, patience—children are not automatically born with these desired character traits; they have to be taught and learned. How do we actually communicate the importance of these lessons to young people? All of us have heard the verse, "Train up a child in the way he should go: and when he is old, he will not depart from it" (Proverbs 22:6), but training requires discipline, teaching, and practice. How can we develop intentional ministries for young people that focus on character training? This workshop gives individuals in children and youth ministry ideas for instilling Biblical character traits into the next generation.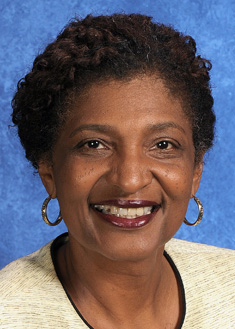 Dr. Shailendra Thomas has served in Christian ministry for three decades, as a nursery director, deaconess, women's ministry leader, and conference speaker. Her experience in education extends over 25 years, serving as elementary school teacher, instructional specialist, educational consultant and adjunct college professor, to Principal at Fellowship Christian Academy and Regional Accreditation Commissioner for the Association of Christian Schools International.
Shailendra enjoys serving and encouraging women by teaching Biblical truths. She led the women's ministry at Oak Cliff Bible Fellowship for several years and was instrumental in the development of discipleship programs, retreats, and bible studies for women. She has ministered to women of various cultures and denominations on topics such as marriage, parenting, and spiritual growth at conferences and seminars throughout the Metroplex. Shailendra received her doctoral degree in educational leadership in 2010 and currently serves as Head of School at Scofield Christian School. Her primary ministry is to her husband of thirty-three years, Richard, three grown daughters, Lorren, Hillary, and Chelsea, and one grandson, Landon Blake.
---
Organic Mentoring: A Mentor's Guide to Quality Relationships with Next Generation Women
Young women hunger for mentoring, but did you know that their dropout rate in traditional mentoring programs is as high as eighty percent in the first six months? Mentoring methods and styles that worked for older generations don't work today. The formal, structured, curriculum-centered, mentor-centered approach favored by many older women do not appeal to younger women (Gen Exers and Millennials). They crave a more organic, natural connection, and, surprisingly, as older women discover this new approach, their excuses not to mentor will vanish. The spiritual futures of generations of young women are at risk unless older women learn to love, understand, guide, and walk with them. We need a mentoring revolution and this workshop will show you how!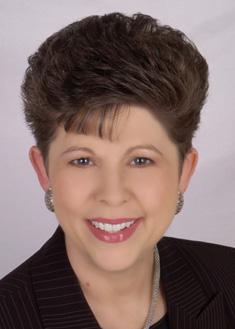 Dr. Sue Edwards has over 35 years experience as a Bible teacher, overseer of ministries to women (at Irving Bible Church and Prestonwood Baptist Church), and author. Now, as associate professor of Educational Ministries and Leadership specializing in ministry with women, she teaches full-time at Dallas Theological Seminary, where she equips men and women for future ministry all over the world. She has trained women leaders in Russia, Africa, and Germany. Sue is the co-author of five books: Leading Women Who Wound; Mixed Ministry, Working Together as Brothers and Sisters in an Oversexed Society; New Doors in Ministry to Women; Women's Retreats; and Organic Mentoring, A Mentor's Guide to Relationships with Next Generation Women.
Women everywhere enjoy learning the Scriptures using her Bible studies, the Discover Together Series. Married for 42 years, she and David are the proud parents of two married daughters and the grandparents of five. David is a retired computer engineer who serves the Lord as a lay prison chaplain and is now taking courses at DTS. She's available at Facebook.com/discovertogetherseries
Lunch Discussion Groups
Lunch groups are an additional opportunity at the conference to dialogue and network with other women! These informal groups gathering during the lunch break and provide an intimate setting for getting to know one another, sharing ideas, and collaborating.
Please note: You will not need to register for a lunch group.
Lunch groups will function a bit differently this year. Rather than having a variety of sessions/rooms assigned upon registration, we will have more informal breakout groups (that you choose yourself!) with provided materials to guide the discussion.
We will also provide a room and facilitator to walk through these questions if you would like a more structured environment. This room will still function in small discussion groups, but it is an opportunity to participate if you're coming on your own or would like to connect with other ladies and engage the material.
Exhibitors
Sign up to know when exhibitor applications are open:
Publicity
Thank you for helping us to spread the word about this incredible women's leadership conference! To download and save this file to your computer, click on the items below. Once the item opens, right-click and choose "Save As".