All about Influence: A Women's Leadership Conference is designed to equip you to reach, lead, and impact those in your sphere of influence—be it at home, in your church, at your workplace, or in a parachurch ministry. If you're ready to invest in the lives of others, find encouragement in your spiritual walk, and be challenged to make a difference, this conference is for you.
Date and Location
November 16, 2015 from 8:30 am - 3:30 pm
at Park Cities Baptist Church

Registration Fee
$75/person (until 9/18)
$85/person (until 11/9)
$95/person (after 11/9)
$75/person for groups of 5 or more (until 11/2)

Discounted Fee
$75/person for groups of 5 or more (until 11/2)
$68/person for DTS alumni
$30/person for DTS employees
$30/person for students
Keynote Speaker: Jennie Allen
Jennie Allen is the award-winning and bestselling author of Anything and Restless, as well as the Bible studies Stuck, Chase, and Restless. The founder and visionary of IF: Gathering, she is a passionate leader following God's call on her life to catalyze a generation of women to live what they believe. Jennie has a Master's in Biblical Studies from Dallas Theological Seminary. She lives in Austin, Texas, with her husband Zac and their four children.
In addition to Jennie's keynote sessions, you'll choose two workshops to attend. Interact with seasoned ministry leaders as they discuss trends in ministry, spiritual growth, and leadership techniques.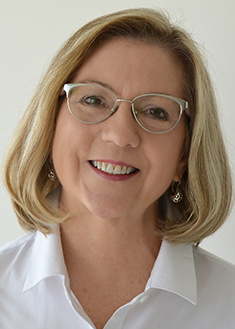 Intergenerational Discipleship
Jeanne Ballard
Dr. Ballard brings 40 years of ministry experience in para-church, church, missions, and Christian schools to her role as adjunct professor of Educational Ministries & Leadership at DTS. Her educational background includes degrees in Christian education as well as educational technology. She is a certified Christian life coach and has a passion for practicing and promoting intergenerational discipleship in the church. In addition to her work as the DMin studies administrator, Dr. Ballard mentors students and staff at DTS. At least once a year she travels with her husband to Africa to train pastors and church leaders with APT ministries, which they founded in 2008.They live in Greenville, TX, and spend most of their time in the Dallas area for work or visits with their daughter and son-in-law in Coppell and son and daughter-in-law in Decatur. She also spends her free time renovating the 100-year-old farmhouse she and Chuck call home.
---
The Importance of Godly Women in the Political Process and How You Can Make a Difference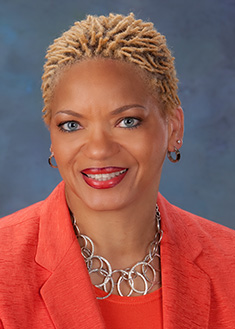 Dorothy Burton
Dorothy Burton is a native Texan and a former four-term City Council member for the City of Duncanville, Texas, a suburb of Dallas. The first African-American elected to the Council, she served as the city's first At-Large representative and was twice elected Mayor Pro Tem. She is a former member and former Chairman of the Dallas Central Appraisal District Board of Directors having been unanimously appointed to the board by the Dallas County Commissioners Court to represent Dallas County. Dorothy was twice elected Board Chair by board peers and was the first African-American to serve as Chairman of the Board. Dorothy is the author of the book Why We Fall: How Not to Sabotage Your Career, Your Relationships – Your Life and is a conference speaker and workshop leader for various public sector and faith-based organizations across the country. In 2013 she founded Christians in Public Service, Inc., a 501 (c)(3) non-profit corporation whose mission is to encourage and better equip Christian public and elected officials to serve and lead in ways that honor God and preserve professional integrity. Dorothy is a former member of the National League of Cities Women in Municipal Government Board of Directors and is a graduate of the University of Texas at Arlington, earning a B.A. in Journalism and an M.A. in Urban Affairs. Dorothy is a graduate of Dallas Theological Seminary earning a Master of Arts in Christian Leadership. She is a charter graduate of Dallas Blueprint for Leadership, a graduate of Leadership Southwest and the prestigious Leadership Texas. Married to Dr. Michael Burton for over 30 years, they are the parents of one adult daughter.
---
Serving God in the Ordinary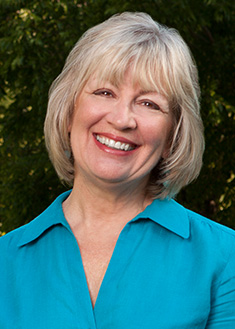 Kay Daigle
Kay Daigle is a life-long Texan who loves to teach the Bible and develop women as servant-leaders. She is the founder and executive director of Beyond Ordinary Women Ministries, purposed to grow the influence of women by providing free and low-cost Christian resources online and to under-resourced churches.
Kay spent ten years leading women's ministries on Northwest Bible Church and Prestonwood Baptist Church staffs. Kay is the author of From Ordinary Woman to Spiritual Leader: Grow your Influence, a practical and simple guide to help all Christian women apply foundational leadership skills in every area of their lives, and a number of free online Bible studies for women. Kay earned an MA in Christian Education from DTS and a DMin from Gordon-Conwell Theological Seminary in Effective Ministries to Women.
Kay's family includes her husband Gary, as well as two grown children, a son-in-law, two granddaughters, and two Westies. She loves Tex-Mex, books, movies, travel, and Texas Rangers games, as well as time with good friends. Look for her in the Dallas area driving her sporty little car.
---
Working with Men: Dive, Survive, or Thrive?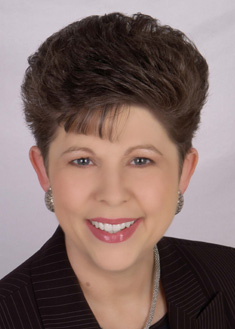 Sue Edwards
Dr. Sue Edwards has over 35 years of experience as a Bible teacher, overseer of ministries to women (at Irving Bible Church and Prestonwood Baptist Church), and author. Now, as associate professor of Educational Ministries and Leadership specializing in ministry with women, she teaches full-time at Dallas Theological Seminary, where she equips men and women for future ministry all over the world. She has trained women leaders in Russia, Africa, and Germany. Sue is the co-author of five books: Leading Women Who Wound; Mixed Ministry, Working Together as Brothers and Sisters in an Oversexed Society; New Doors in Ministry to Women; Women's Retreats; and Organic Mentoring, A Mentor's Guide to Relationships with Next Generation Women.
Women everywhere enjoy learning the Scriptures using her Bible studies, the Discover Together Series. Married for 42 years, she and David are the proud parents of two married daughters and the grandparents of five. David is a retired computer engineer who serves the Lord as a lay prison chaplain and is now taking courses at DTS. Sue is available at facebook.com/discovertogetherseries.
---
Walking with Those on the Infertility Path
People from all walks of life fill our churches and neighborhoods. Loving one another in Jesus' name involves accompanying one another through joy and pain, through loss and gain. This workshop explores 5 areas of the infertility experience and how we can reach out with more knowledge and care to couples who suffer in silence and isolation; friends, relatives, and neighbors on the infertility path. We will walk away equipped with fresh insight and tangible ways to offer practical compassion to those in need.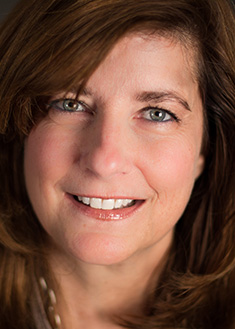 Julie Fuller
Julie Shannon Fuller, a lifelong Christian born and raised in Dallas, currently studies at DTS in the DEdMin program. In 2013, she received her MA in Christian Education from DTS. Through writing, teaching, speaking, and mentoring, Julie encourages others to thrive in the reality of their lives. Personal experience with issues such as infertility and singleness provide the passion to share solutions and stories that encourage hope, community, and a new perspective on life. Julie serves on the teaching team of her couples Sunday school class and in the local church community as a certified lay servant/speaker. Julie and her husband Dennis have bene married fourteen years.
---
Discipleship through Mission
Is the Church about discipleship or mission? This question prompts spirited debate between passionate church leaders. Over Venti extra hot lattes, friends foam at each other: "Discipleship is too internally-focused; it's not missional enough." Or, "Mission is for the few with a call to foreign service; just another program of the church." Are mission and discipleship disconnected? How would you answer that question?
In this workshop, let's recover the theological, biblical, practical and personal connections between mission and discipleship. We'll see that they are not opponents but complements. Discipleship imparts the attitudes, relationships, and skills necessary to live a life of wholeness or shalom in the world. And mission is the movement of Holy Spirit Who compels us into the world. Sound good to you? You're invited, latte or espresso in hand, to drink deeply of this compelling conversation that is sure to stir up your mind and your ministry!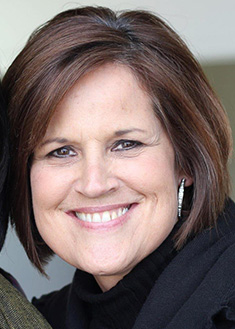 JoAnn Hummel
JoAnn Hummel graduated from DTS with an MA in Theology and Christian Education. She is enjoying her 22nd year on the pastoral team at Bent Tree Bible Fellowship in Carrollton, Texas. JoAnn currently serves as Bent Tree's Carrollton Campus Pastor.
A gifted communicator, JoAnn speaks with humor, sensitivity, and insight into the Scriptures and is passionate about helping people experience the abundant life found only in Jesus Christ. In addition to leading and preaching at Bent Tree, JoAnn travels widely to encourage and train existing and emerging church leaders around the world.
---
The Transition of Spiritual Leadership
How do we most effectively transition spiritual leadership from the older generation to the younger? There are several pitfalls of misunderstanding between the two, that can cause us to be ineffective and discouraged. Lets see how we can encourage and learn from one another, in a purposeful and positive way. Proverbs 20:29 says, "The glory of young men is their strength and the splendor of old men is their gray head." One generation has energy, one has experience. Blending the two results in synergy and influence!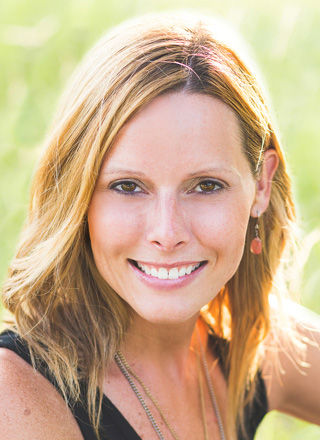 Holly Hawkins Shivers
Holly Hawkins Shivers is a wife and mother of four and lives in Plano, Texas. She enjoys being involved in women's and children's ministry in her church, Prestonwood. Holly is also the author of "I Can Learn the Bible," a children's devotional and scripture memory tool. Her favorite things are music, writing, and being with her family.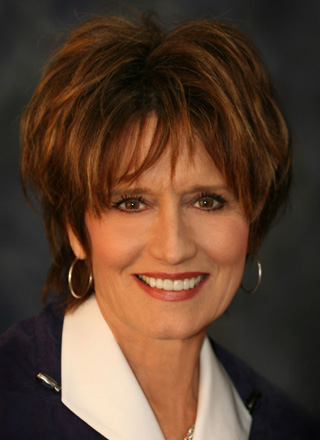 Susie Hawkins
Susie Hawkins has been actively involved in ministry as a pastor's wife, teacher, and volunteer. A noted author, Susie holds a Master of Arts in Christian Leadership and a Master of Arts in Theology from Criswell College. Susie currently serves on the boards of the Lifesavers Foundation and Baptist Global Response. Additionally, Susie is involved with women's ministries at both Prestonwood Baptist Church in Plano, Texas, and First Baptist Church of Dallas. In addition to writing and speaking opportunities, some of her favorite activities in ministry are sharing with small and informal groups of women and ministry wives at churches of all sizes around the country.
---
Ministering to our Muslim Neighbors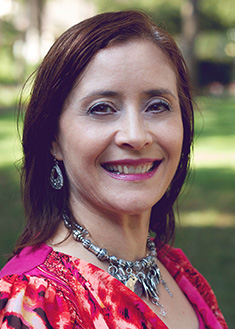 Rockie Naser
Rockie Naser put her trust in Christ on August 2, 1998. Since then, she has earned a bachelor's degree in Biblical Studies from Criswell College and a Master of Theology (ThM) in Evangelism and Discipleship from DTS. Her testimony has been featured in Today's Christian Woman magazine and has contributed a chapter to a book titled Voices Behind the Veil. She speaks at congregations, conferences, and seminars around the country. She has also spoken on radio stations across the nation. She is on staff at Southern Baptist of Texas Convention (SBTC) as a facilitator for Refugee Hope and Women's Mobilization and North American Mission Board (NAMB) as an MSC Missionary. In her spare time, she loves to read, walk, ride her bike, and go to movies.
---
Sexual Issues in the Church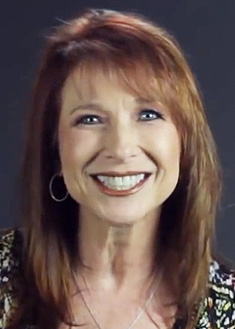 Debby Wade
Debby Wade, LPC, LMFT, CST, founded Authentic Christian Therapeutic Solutions in Grapevine in 1999. At ACTSolutions, she works with adults, adolescents, couples and families, and offers play therapy for children. She offers a sexual integrity group for women who struggle with sexual integrity issues, and addiction to pornography.
She co-facilitates (with Billy Grammer) a sexual integrity group for men who struggle with sexual addiction and pornography addiction. She also offers a therapy group for women who have been betrayed due to affairs and sexual addiction. Most recently she has developed Back to the BASEX: Beyond the Birds and the Bees, a program for educating, equipping, and empowering parents on how to talk to children and teens about sex and sexuality from a biblically based approach.
Debby has been married to Ryan for over 20 years. They attend and serve at 121 Community Church in Grapevine.
Lunch Discussion Groups
Lunch groups are an additional opportunity at the conference to dialogue and network with other women! These informal groups gathering during the lunch break and provide an intimate setting for getting to know one another, sharing ideas, and collaborating.
Please note: You will not need to register for a lunch group.
Lunch groups will function as informal breakout groups (that you choose yourself!) with provided materials to guide the discussion. We will also provide a room and facilitator to walk through these questions if you would like a more structured environment. This room will still function in small discussion groups, but it is an opportunity to participate if you're coming on your own or would like to connect with other ladies and engage the material.
Exhibitors
By serving as an exhibitor at All About Influence, you have the opportunity to partner with us in providing these leaders with quality products, resources, and opportunities.
For questions about exhibiting at the conference, contact Kymberli Cook at 214-887-5253 or kcook@dts.edu.
Exhibitor Application Form
Deadline: October 30
Publicity
Thank you for helping us to spread the word about this incredible women's leadership conference! To download and save this file to your computer, click on the items below. Once the item opens, right-click and choose "Save As."