All about Influence is designed to equip you to reach, lead, and impact those in your sphere of influence — be it at home, in your church, at your workplace, or in a parachurch ministry. Get ready to invest in the lives of others, find encouragement in your spiritual walk, and be challenged to make a difference.
Date and Location
November 18, 2013 from 8:30 am - 3:30 pm
at Dallas Theological Seminary
Registration Fee
$75/person (until 9/25)
$85/person (until 11/11)
$95/person (after 11/11)
$75/ person for groups of 5 or more (until 11/11)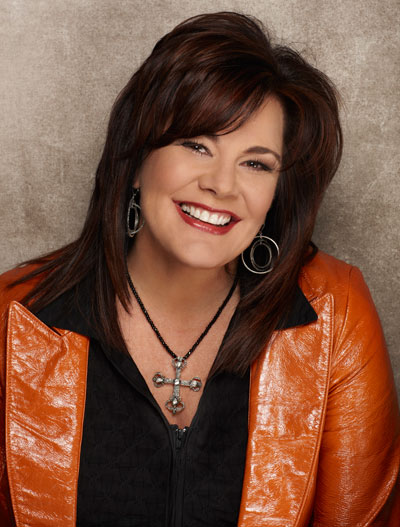 Lisa Harper
Rarely are the terms hilarious storyteller and theological scholar used in the same sentence, much less used to describe the same person…but then again, Lisa Harper is anything but stereotypical! She has been lauded as a gifted communicator, whose writing and speaking overflows with colorful pop culture references that connect the dots between the Bible era and modern life. Her style combines sound scriptural exposition with easy-to-relate-to anecdotes and comedic wit.
Her vocational resumé includes six years as the director of Focus on the Family's national women's ministry followed by 6 years as the women's ministry director at a large church in Nashville. Lisa's latest book is titled Stumbling Into Grace: Confessions of a Sometimes Spiritually Clumsy Woman. She also served as a key contributor to the Becoming Devotional Bible for Women and as a columnist for Today's Christian Woman magazine.
To find out more about Lisa, visit her website.
In addition to Lisa's keynote sessions, you'll choose two workshops to attend. Interact with seasoned ministry leaders as they discuss trends in ministry, spiritual growth, and leadership techniques.
Pain and Suffering Are Inescapable Parts of the Journey
This workshop will provide principles on how to find life, continue to live and lead in spite of pain and suffering.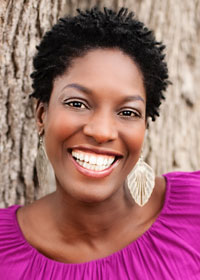 Dieula Previlon is the founder and executive director of ElevateHer International Ministries. A wife and a mother to three young boys, she is a counselor/life purpose coach, entrepreneur, international missions expert, motivational speaker, and preacher. Her engaging, honest, and contagious sense of humor have allowed her to share the teachings of God's words to empower and bring healing and transformation to the women in God's kingdom. Her professional career in teaching, counseling, pastoring, and international ministry, spans over 13 years.
Born in Gonaives, Haiti, as the fourth daughter to a strong and resilient woman who barely had a third-grade education, Dieula's ministry today stems from her parents' sacrificial act of love. They immigrated to the United States in the late '70s and she and her siblings later joined them in the late '80s. Dieula has always felt a strong sense that the Lord was calling her to minister beyond the local Haitian community. She left the Haitian community and went to college at Rutgers University. Soon after college, she became a middle school teacher while simultaneously volunteering in many church ministries, from youth to choir to prayer. She once again left the Haitian community to attend Dallas Theological Seminary for a Master's in Counseling. She later joined the staff at Irving Bible Church as the Missions Pastor and Director. She now enjoys ministering to women in prison, Haiti, Africa, and wherever the Lord leads her. Her passion is to inspire women to heal and find purpose and hope through Jesus Christ.
---
Reality in Focus: Confronting the Problem of Human Trafficking
Living an evangelistic life begins by watching with our eyes and hearts and responding with love and encouragement. Jesus said in John 4:35, "I tell you, open your eyes and look at the fields!" One of the ways to open our eyes and look at the fields is by becoming actively aware of those whom God has put in our daily paths of life. Come explore ways to be an effective and caring witness of God's amazing story of redemption. You will walk away equipped with practical tools and steps to living as His ambassadors in a broken and desperate world.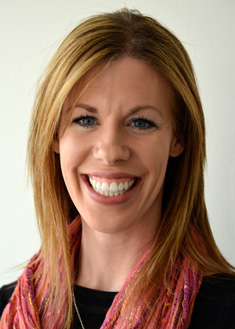 Moderator
Michelle Jones developed a passion for women's ministry while serving as a counselor at Pine Cove Christian Camps. Her desire to see women thrive in their gifting led her to Dallas Theological Seminary to gain a solid biblical and theological foundation. After receiving her MA/CE in Women's Ministry, Michelle began working with East-West Ministries, International, where she served in human resources and on the women's ministries training team. She presently serves as the Assistant Director of Spiritual Formation at DTS, where her primary role is to help women facilitate authentic community. Michelle is currently pursuing her Doctorate of Ministry in Spiritual Formation and enjoys blogging at Bible.org's Tapestry Women's Collective. Her favorite hobbies are traveling, bargain shopping, and enjoying food and laughter with friends and family.
Panelists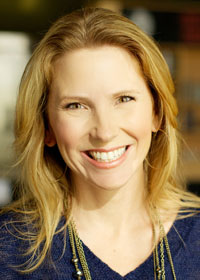 Kim Jones spent a number of years as an educator in Dallas-area private schools and an inner-city public school. Since leaving teaching, Kim has devoted herself full-time to raising her children and using her gifts and passions to develop women through mentoring younger mothers, speaking at seminars and retreats, and teaching in her church's women's ministry. In recent years, Kim has become involved in the fight to end modern-day slavery and to combat the sexual exploitation of women and children through her volunteer work with Love146 and through championing the anti-trafficking efforts of Irving Bible Church. Kim and her husband, Barry, have three young children.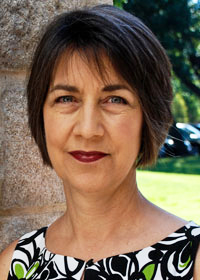 Lalla Shackelford is the Program and Operations Director for New Friends New Life (NFNL), a faith-based non-profit that assists women in leaving the sex industry and creating new lives for themselves and their children. She is responsible for programs, resources, volunteers and for providing guidance and supervision of program staff. Lalla has worked with non-profits in Dallas since 1985, in education and direct client services as well as managing staff and programs. She joined NFNL in November 2006. Lalla holds a Master of Public Health Degree in Community Education from Loma Linda University.
Her passion is working with women, primarily in disadvantaged communities, through educational and mentoring programs. In addition to her professional career, Lalla has served as the Women's Ministry Coordinator at Fellowship Bible Church Arapaho (FBCA) in Dallas, Texas for 10 years, where her passion for women has surfaced in teaching, mentoring, spiritual direction, care ministry and training women for leadership.
She and her husband of 42 years, John, a clinical psychologist, have been at FBCA 29 years and in Richardson, Texas, for 33 years. They have two adult children, two grandchildren and a tree house in the Texas Hill Country.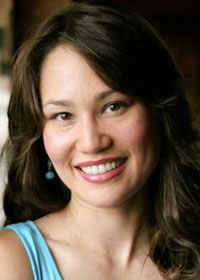 Christina Mackenzie is the Director of ALERT Ministries, a faith-based 501©3 non-profit dedicated to helping high-risk and sex trafficked girls discover their value in Christ Jesus. In 2008 she began her ministry to exploited women and girls by visiting Dallas brothels and strip-clubs and meeting with women she contacted through calling sex-ads. By God's grace she was able to share the gospel and pass out bibles to the women and girls in their native language. Through this experience she realized the need to work on the prevention side of sexual exploitation in her community. In 2010 the Lord led her to minister to high-risk and sex-trafficked girls between the ages of 12 and 17 in the juvenile justice system, where she and her ALERT Ministries team provide a Christ-centered life skills program. She lovingly refers to each girl they encounter as a daughter of the community and believes that the Body of Christ has a vital role in the fight against sex trafficking.
---
Teach to Transform… Not Inform
No boring Bible Studies allowed! Lessons and messages should be fun, meaningful, and memorable, with clear personal application. We will look at God's instructions on teaching and learning from Deuteronomy. Learn new approaches to teaching Biblical principles that connect with listeners. Discover tools and techniques to speak truth into the lives of others. Together we will discuss methods and ideas for powerful presentations.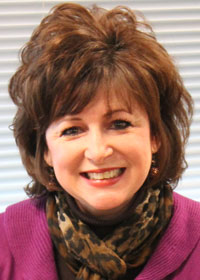 Debbie Stuart serves as the Church and Leadership Development Director for Women of Faith. She is the former Director of Women's Ministry at Prestonwood Baptist Church in Plano, Texas, a position held for almost ten years. She earned an Advanced Women's Ministry Certificate from New Orleans Baptist Seminary, and is pursuing a master's degree in Women's Ministry. She is a Women's Ministry consultant and trainer for LifeWay Christian Resources, and she speaks at conferences and retreats. Debbie says, "It is my utmost desire to motivate women toward a deeper and more meaningful relationship with the One who loves them most. I am devoted to equipping women for leadership under the guidelines of God's Word." Debbie has been married since 1984 and is the mother of two.
---
In Here/Out There: Living a Missional Life that Influences Our Communities for Christ
How can our lives tell the story of God's redemption through our stories of rescue? Jesus came to earth to take on flesh and blood and live amongst humanity. He lived, worked, ate and interacted with the people. Come explore how to live out the Gospel using your unique gifts in real and natural ways. You will walk away equipped with practical tools to tell His story through everyday conversations and circumstances.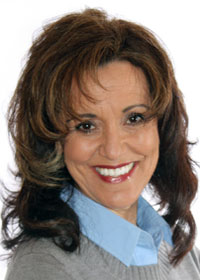 Dr. Peggy Banks is the Minister to Women at Northwest Bible Church in Dallas, Texas. She has a doctor of ministry degree, and for more than 20 years, Peggy has actively served as a Minister to Women through Women's Ministry, Leadership Development and Women's Studies within churches, non-profit organizations and seminaries. Peggy has had the privilege of seeing God bring hope and healing to women through ministries and leadership development in countries like Thailand, West Africa, Barbados, India, and the United States. Her passion and purpose is clearly evident when speaking, teaching, or writing.
---
GROW!: The Cultivation of Leadership Development
Let's dig into the elusive world of leading effectively. We will discuss various successful approaches to help us and others be better leaders. You will learn a process to help you take action steps toward designing your own process of leadership development for life and ministry.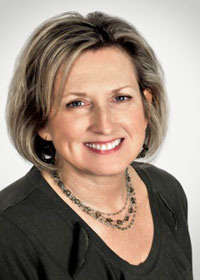 Claudia McGuire is the Leadership Development Pastor at Chase Oaks Church in Plano, Texas. She joined the staff in 1997 and since that time has served as the Women's Ministry Pastor, Connections Pastor, and First Impressions Pastor. Claudia has also served as MOMS Chairman, Precept teacher, Board Member of ProvenWay Ministries, and Chairman of the Association for Women in Ministry Professionals. Claudia received the Certificate of Biblical and Theological Studies from Dallas Theological Seminary in 2001 and is a Certified Life Coach. Claudia is passionate about the privilege of serving and helping people discover God's purposes for life and ministry. Claudia is married to Jim and they have two adult daughters and one precious granddaughter.
---
The Ministry of Presence: How to Confidently Come Alongside Those in Crisis or Grief
This is a workshop designed to assist lay persons in basic pastoral care/chaplaincy skills in order to help them feel confident in coming alongside those in crisis, grief or trauma.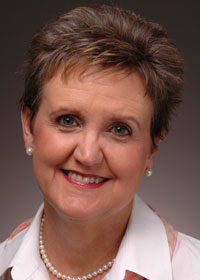 Ann Golding has been gifted with the special ability to meet people in their crises and grief and simply dwell with them. As a licensed minister and chaplain, Ann has served in various roles as counselor and chaplain for businesses and organizations ranging from DFW Airport to the Luis Palau Crusades. Her goals are to serve the Lord in the area of pastoral care, particularly using her training and spiritual gifts to help equip the body of Christ with the skills necessary to come alongside others in times of trauma, crisis, and grief. She received her Master's in Biblical Studies from Dallas Theological Seminary and most recently has written curriculum entitled "The Ministry of Presence." Ann now serves as a regular speaker and instructor concerning issues of grief in addition to her role as a Lifetime class instructor at Park Cities Baptist Church in Dallas, where she and her husband attend.
---
3 Key Roles We Play in Leading Young Adults
We all want to see 20's and 30's take their place as Christ-centered leaders in our world. But reaching this age group goes beyond our programs and great communication and requires faithfulness in life-on-life relationships. Underneath the noise of what they say they want lies the question, "What do they really need?" How can we help 20's and 30's really become the men and women God created them to be? In this session we'll talk about four crucial roles we can play, no matter our position, to help young adults take the next step on their life journey and grow as followers of Jesus.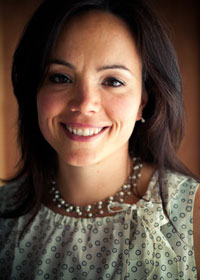 Betsy Nichols is a catalyst at heart. She inspires change makers to make a difference. Right now she does that by leading, teaching and connecting 20's and 30's at Irving Bible Church and serving on IBC's Teaching Team. Betsy has extensive experience leading, speaking, and writing curriculum. Prior to IBC, Betsy worked in marketing at Annandale Capital, a money management firm in Dallas. Before that, she served as a communicator, curriculum writer, and Leadership Camp Director at Sky Ranches, Inc. Betsy is a graduate of Texas A&M University and received her Master's in Christian Education from Dallas Theological Seminary. When Betsy is not working, you will most likely find her running, reading, traveling, or around the table with family and friends.
---
The Dance of Life: Worship, Work and Rest
This session will be centered around the spiritual disciplines that allow us to worship, work and rest in a rhythm that keeps us open to be in step with God.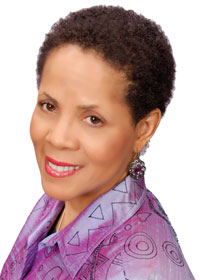 Denise Foxx serves as the Minister of Spiritual Formation at Concord Church where she provides spiritual direction, coaching and mentoring. She completed a Certificate in Spiritual Transformation through Ruth Haley Barton's Transforming Center in 2012. Denise is currently companioning members of Transforming Community #8 by reading and commenting on their reflective papers. She is completing her Spiritual Direction Certification through Perkins School of Theology and is a member of Spiritual Directors International and the Association of Christian Counselors. Denise is the founder of The Connected Heart, a ministry that helps people unlock the dreams and desires God has placed in their hearts. Through The Connected Heart Denise also provides "soul care" for leaders. She is a licensed minister of the Gospel.
---
Heart Wide Open: Responding to the Holy Spirit and Caring for People
As a leader, your spiritual heart matters. It is just as important to the life of your organization as your physical heart is to the life of your body. Your heart reflects who you are, and who you are impacts your leadership. You will lean on experience, knowledge, and skills, but your heart guides everything you do. Let's explore leading with faithfulness to the Truth of Scripture while also compassionately loving those in our care.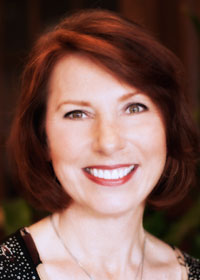 Michelle Attar says her greatest joy comes when God gives her the opportunity to be an influencer in the transformation of people from bondage to sin to surrender and freedom in Christ. She also loves taking a vision and implementing it. She originally started a career in wholesale and retail sales and account management, but God changed her course and exposed her to the non-profit world. Michelle volunteered in various non-profit leadership positions and then joined the staff of Bent Tree Bible Fellowship over 14 years ago. At Bent Tree, she has served in staff leadership roles in women's ministry, spiritual growth, and community and now serves as community pastor for Carrollton and The Colony. With 30 years of experience in leadership, ministry, and service, Michelle continues to explore solutions to address the needs of people. She is married to Mike for 28 years, mom to a cocker spaniel, Mitzi, and enemy of Mike's Lovebird, Kuzu. Michelle has served on the board of the Association of Women in Ministry Professionals for the past three years and currently serves as president.
---
Trusting God in Dark Places
Our family's mission statement is to love God, trust Him, seek Him and serve Him. It has been our heart's desire to live these principles out to the glory of God. It is really nothing more than the Christian's response to the saving knowledge of God, but how do we do that when the winds of darkness blow in and the trials of life seem to stand against those desires? This talk is to encourage the saint to "endure hardship like a good soldier" and remember well that our joy is not based on right circumstances but on a right relationship with a God worthy of our absolute trust.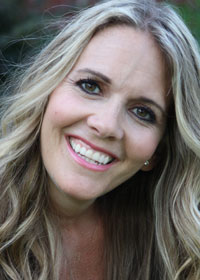 Kerry Scheer is a passionate speaker and enjoys teaching women how to know and follow hard after God. She lives in Denton with her husband Mike and their three boys. Mike is currently the missions pastor at Denton Bible Church, where he works with long-term missionaries around the world. Kerry graduated from the University of North Texas with a Master's in Counseling. She has counseled in a school setting as well as private practice before retiring to be a full-time mom. Although her first calling is wife and mother, she enjoys speaking at retreats and conferences. Kerry's passion and calling has been to minister, equip, and encourage women to invest their lives in an intimate relationship with a God who desires to be known.
Lunch Networking Groups
Lunch networking groups are an additional opportunity at the conference to meet and dialogue with other women about a specific area of interest or ministry need.
This year's networking groups will be focused on Engaging Our Community. This year's networking groups will be focused on Engaging Our Community. This will be a time for you to gather and discuss the various ways your churches are active in the public sphere, helping people see the church working in and strengthening their greater communities. This will be an informal and intimate time, so come ready to share ideas and best/not-so-best practices. Who knows? Together, we might just revolutionize the DFW community!
When you register, you will be able to choose groups based on a specific cultural engagement context:
Engaging Women (urban contexts)
Engaging Families and Children (urban contexts)
Engaging Families and Children (suburban contexts)
Engaging Urban Contexts
Engaging Suburban Contexts
Exhibitor Lunch Sessions:
LOGOS Bible Software
Exploring DTS
DTS Alumni Gathering (all alumnae welcome)
Exhibitors
2013 All About Influence Exhibitors
Women of Faith
HOPE Coffee
LOGOS
AWMP
ALERT Ministries
Unite
Dallas Theological Seminary Admissions
Dallas Theological Seminary Book Center
Hendricks Center
Lisa Harper Resources
Our Calling
Blessed Bling
Redeemed Ministries
Dallas Baptist University
Beyond Ordinary Women
The Marcella Project
Publicity
Thank you for helping us to spread the word about this incredible women's leadership conference! To download and save the following items to your computer, click on the items below. Once the item opens, right-click and choose "Save As".