Mount Hermon Family Camp
"Salt and Light in a Chaotic Culture"
July 27-August 2, 2014
Each summer, Dallas Theological Seminary partners with Mount Hermon Christian Conference Center to offer a week-long family camp in the Santa Cruz mountains of California. Inter-generational worship services, in-depth Bible studies, and an array of recreational activities give families the opportunity to worship, study, and relax together.
The theme of the 2014 camp is "Salt and Light in a Chaotic Culture." Though our liberal culture entices us to be conformed to our surroundings, Scripture invites us to be transformed by the renewing of our minds (Romans 12:1–2). In a culture of chaos, biblical examples speak of courage to stand up for our faith. In the darkness of our nation, they challenge participants to be "salt and light."
Speakers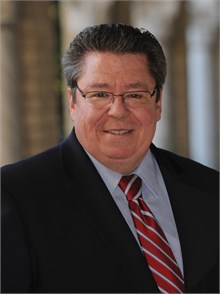 Mark Bailey
President of Dallas Theological Seminary and author of several books, Mark's experience as as a pastor and instructor with Walk Thru the Bible has given him the ability to make the Scripture come alive.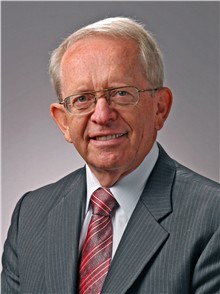 John Hannah
Department Chair and Research Professor of Theological Studies, Distinguished Professor of Historical Theology. Dr. Hannah's teaching interests include the general history of the Christian church, with particular interest in the works of John Calvin, Jonathan Edwards, and John Owen.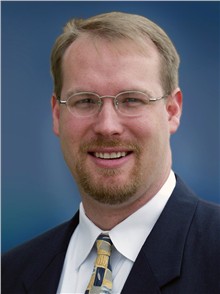 Chip Dickens
Department Chair and Associate Professor of Biblical Counseling. Prior to joining the DTS faculty, Dr. Dickens served as an associate pastor in pastoral care and counseling. He has previously served on the faculty of Biola University.
Chaplain Bill Bryan
DTS's Chaplain Bryan has ministered for over 50 years in a variety of pastoral areas, including senior and associate pastor, youth director, and minister of youth, music, and education.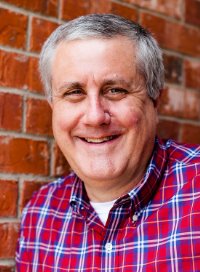 Ray Pritchard
Ray is a former pastor in Los Angeles, Dallas and Chicago, an author and itinerant speaker, and the founder and president of Keep Believing Ministries.
Preaching Schedule
9:30 am Sessions - The Five Solae
In the morning sessions, we will be going back in history and focus on the "Five Solae" that were taught during the Reformation. The sermons are on Sola Christus (Christ alone), Sola Fide (Faith alone), Sola Gratia (Grace alone), Sola Gloria (Glory of God alone) and Sola Scriptura (Scripture alone).
Evening Sessions - Salt & Light
The night sessions will bring us back to the time of the New Testament through the book of 1 Thessalonians. This Pauline epistle tells us how to live in times of joy and times of afflictions. We will be challenged to be salt and light in our chaotic culture by living a life that honors the Lord – both in our walk and in our churches.
Sunday, July 27
7:00 pm
BAILEY - 1 Thes. 1 - Blueprint for a Church
Monday, July 28
9:30 am
DICKENS - Sola Christus
11:00 am
BAILEY - Sola Scriptura
7:00 pm
HANNAH - 1 Thes. 2:1-12 - Paul's walk in the Lord
Tuesday, July 29
9:30 am
PRITCHARD - Sola Fide
11:00 am
HANNAH - More Than a Protest: A Marvelous Discovery
7:00 pm
DICKENS - 1 Thes. 2:13-3:13 - Facing Afflictions
Wednesday, July 30
9:30 am
Train Ride
10:30 am
BRYAN - God's Remedy for Worry (Philippians 4:6-9)
7:00 pm
HANNAH - 1 Thes. 4:1-12 - Purity, Charity, Integrity
Thursday, July 31
9:30 am
HANNAH - Sola Gratia
11:00 am
PRITCHARD - How Many Will Be Saved? (Luke 13:22-30)
4:00 pm
Q&A Panel - Bailey, Hannah, Dickens, Pritchard
7:00 pm
BAILEY - 1 Thes. 4:13-5:11 - Death and the Day of the Lord
Friday, August 1
9:30 am
PRITCHARD - Sola Deo Gloria
11:00 am
DICKENS - The Leadable Leader (Luke 7:1-10)
7:00 pm
PRITCHARD - 1 Thes. 5:12-28 - The Walk that Talks
More information about this year's camp and registration for 2015 can be found on the Mount Hermon website.