Full-Ride Scholarships
Dallas Theological Seminary has received funding for full-ride scholarships for the Master of Theology program.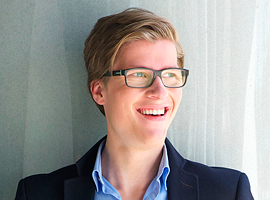 DTS's flagship 4-year
Master of Theology (ThM) degree
Full-Ride Seminary Scholarships
DTS has been blessed with the incredible opportunity to offer a limited number of full-tuition scholarships for incoming students.
Full-ride scholarships are available to a select number of incoming applicants to the Dallas campus who have demonstrated excellent scholastic achievement, committed Christian service, and ministry potential. The strength of the application and the Admissions Committee's evaluation play a central role in the selection of the award recipients.
The scholarship will be credited to the student's account (as a semester-by-semester award) at the time of registration and will be applied toward tuition and fees.
DTS also offers many other scholarships for full-time and part-time students in other degree programs.
Requirements
All applicants to the ThM will be automatically considered for a full-ride scholarship on the basis of their application for admission. In other words, there is not a separate full-ride scholarship application.
To be eligible for a full-ride scholarship, you must apply for admission and be approved by March 15th, so don't delay!