DTS-Houston Classes in The Woodlands
You can take the core classes toward a degree through DTS-Houston at our new location in The Woodlands, Texas!
Experience a Day at DTS in The Woodlands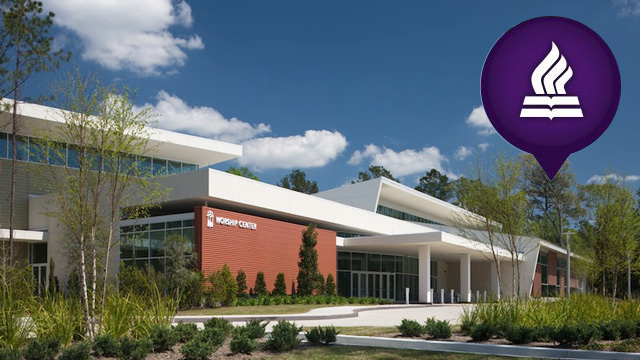 Upcoming Dates
April 25, 2015
Register ($10)
Sample Event Schedule
9:45am
Check-in & Coffee
10:00am
Casual Q&A with DTS Staff
10:45am
Attend Class
11:45am
Lunch with Professor and Current Students
12:30pm
Conclusion*
*DTS staff will remain on site for personalized Q&A
What Courses Will Be Offered?
The core courses toward a degree will be offered in The Woodlands. Other classes can be taken online or at our main Houston campus. Please consult an advisor to ensure that your degree plan meets the residential requirements.
Tentative Course Rotation
| | Years 1-3 | Years 4-6 |
| --- | --- | --- |
| Fall | BE101 - Bible Study Methods and Hermeneutics | BE105 - The Gospels |
| Spring | ST101 - Introduction to Theology | ST104 - Soteriology |
| Summer | PM101 - Spiritual Life | HT200 - History of Doctrine |
| Fall | BE102 - Old Testament History I | BE106 - Acts & Pauline Epistles |
| Spring | ST102 - Trinitarianism | ST105 - Sanctification & Ecclesiology |
| Summer | BE103 - OT History II & Poetry | NT113 - New Testament Introduction |
| Fall | ST103 - Angelology, Anthropology, & Hamartiology | BE107 - Hebrews, General Epistles, & Revelation |
| Spring | BE104 - OT Prophets | ST106 - Eschatology |
| Summer | PM102 - Evangelism | BE109 - Ruth, Psalms, Jonah, & Selected Epistles |

Spring 2015 Schedule
ST101 Introduction to Theology
Schedule
Saturdays, 8:00am-5:00pm
January 17
February 7
February 28
April 4
April 25
DTS Faculty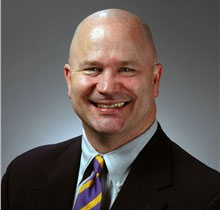 Dr. Nathan Holsteen
Associate Professor of Theological Studies
FAQs
Is financial aid available?

Yes! (Please note: you must submit an online application for admission before you will have access to the financial aid application.) If you are a newly accepted student, you may also qualify for a $1000 New Student Scholarship to help cover your first semester's tuition!

Is this just for full-time students?

Various types of students fill today's seminary classroom. Many are either serving or seeking vocational ministry endeavors. Others, while not intent on a ministry vocation, serve in very specific church or parachurch ministries. Some students simply desire to be "equipped" so as to serve as better Sunday School teachers, elders, deacons, etc. Whatever the situation and whatever the ministry, one can never go wrong by choosing to be better equipped through studying the Scriptures.

How do I get started?

If you're interested in learning more, let's talk! Luke Bryant, our DTS-Houston Admissions Counselor, can field your questions and help you determine the best next step.

Phone: 866-387-5595 (toll free) | 713-917-3904
Email: lbryant@dts.edu
Apply: www.dts.edu/apply
Study All 66 Books in The Woodlands
President Bailey shares his prayer for students at all of the Seminary's locations: "That we would so master the Scriptures, that the Scriptures would master us—so that what goes in is what comes out."