Australasia: Mobile Programs
In Australasia, DTS offers four mobile programs: MACL, MACS, MBTS, and CGS.
Master of Arts in Christian Leadership

Master of Arts (Christian Studies)

Master of Biblical & Theological Studies

Certificate of Graduate Studies



January 2016 Auckland Course
BE109 Ruth, Psalms, Jonah, & Selected Epistles
January 18-23, 2016
An exposition of Ruth, Psalms, Jonah, and three of Paul's epistles (Romans, Ephesians, and Philippians) that are not taught in the other required Bible courses, with emphasis on the biblical theology of these books, their genre, and application.
To register, please contact Dr. Richard Foundation.
Location
Snell's Retreat Centre
20 Goodall Road, Snells Beach
Warkworth, Auckland
DTS Faculty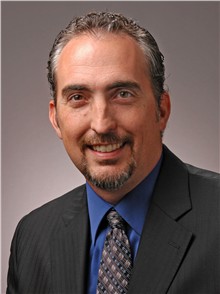 Dr. Mark Yarbrough
Associate Professor of Bible Exposition
Faculty bio »
Book excerpt »
DTS Magazine interview »
How It Works
There are three types of courses offered in the Mobile MACL, MACS, MBTS, and CGS—courses in Auckland, in Dallas, and online. We have specifically designed the course rotation so that every other semester either we send a professor to you to teach a live course, or you come to Dallas for specially designed courses for Mobile MACL, MACS, MBTS, and CGS students.
*Course schedule under development.
SUMMER
Jan
AUTUMN
Jan-May
WINTER
June-July
SPRING
Aug-Dec
2016

BE109

ST101

RS101

BE101

BE102

SF 110

DTS sends a professor to you for in-depth biblical theology. Spiritual Formation program begins.

2017

ST102

SF 110

BE104

SF 110

CE105

BE105

BE103

SL305

SL801 Intro

BE106

ST103

The winter is a three-week intensive in Dallas that has pre- and post-work.

2018

PM101

BE107

ST104

SL801

ARP

Continue online and local courses. Ministry Residency Program introduced.

2019

ST105

ST106

SL802

Commencement!

Complete your ministry residency and graduate in Dallas. Finish your last class the week after commencement.
Live - NZ/AU
Live - Dallas, TX
Online

Program Coordinator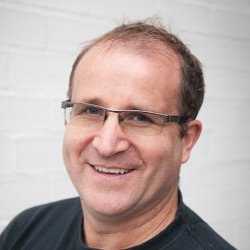 Dr. Richard Fountain
BAgr, Massey University, 1989; DipAgrSc 1991; ThM, Dallas Theological Seminary, 2003; PhD, 2010.
View full bio.
Email: rfountain@dts.edu
Mobile: +64 21 247 1217
Office: +64 9 522 8335
Student Testimonials
Master of Arts in Christian Leadership
The MACL is a 62-hour program that prepares graduates for organizational leadership roles in a wide variety of ministry settings, from the church to the marketplace.
Pastor Keith Twigg works on his MA/CL from Montana.
Master of Arts (Christian Studies)
The 62-hour MACS is for lay leaders serving in capacities other than vocational ministry. This degree provides a strong foundation for Christians living out their faith in any setting.
Jennie Allen equips women to serve others.

Hear Dr. Darrell Bock discuss cultural engagement in his recent interview on New Zealand's RHEMA radio. >>