Colorado Springs: Mobile Programs
Dallas Theological Seminary has been in contact with many organizations in the greater Colorado Springs area, such as Young Life, Navigators, and Focus on the Family. Read more. DTS enjoys a long-standing relationship with these ministries, and has been encouraged to start a Mobile MA in Christian Leadership cohort in Colorado Springs. The unique educational model of the mobile program, coupled with our emphasis on taking you through all 66 books of the Bible, generated significant interest from these groups and many others. While not an extension site, the fully accredited program offers courses that will be taught by regular DTS professors on-site in Colorado Springs, on-line via the Web, and on-campus in Dallas for select intensive offerings.
Three programs to choose from
This fall DTS will be offering three mobile programs: MACL, MACS, and CGS.
Master of Arts in Christian Leadership

The MACL enables you to stay in your current ministry while DTS partners with local church and parachurch ministries to offer a seminary degree. DTS tailored the program to help you better love and serve your people. You'll learn alongside other like-minded leaders working for the good of your community and city.

Master of Arts (Christian Studies)

The MACS provides a strong foundation for Christians living out their faith in any setting. It is designed primarily for lay leaders who desire training so as to better serve within their church or parachurch organization.

Certificate of Graduate Studies

The CGS provides Christian laypersons who desire a short program of seminary studies to equip them for effective ministry in the local church or missionary candidates who anticipate service in nonprofessional ministries whose mission board requires graduate study in Bible and theology.



There are three types of courses offered in the Mobile MACL, MACS, and CGS—courses in your city, in Dallas, and online. We have specifically designed the course rotation so that every other semester either we send a professor to you to teach a live course, or you come to Dallas for specially designed courses for Mobile MACL, MACS, and CGS students.
Fall
Spring
Summer
Year 1

BE101

ST101

BE102

ST102

RS101

DTS sends professors to you for Bible (BE) and theology (ST), and you begin online courses.

Year 2

SL305

BE103

BE104

ST103

CE105

BE105

SF Intro

A one-week trip to Dallas in the fall and another in the summer for courses and fellowship.

Year 3

ST104

BE106

PM101

BE107

BE109

ST105

DTS again sends professor to you, and you begin Spiritual Formation groups.

SF 110

Year 4

ARP

SL801

ST106

SL802

Graduation!

Earn credit in your ministry (SL), complete a research project (ARP), and graduate in Dallas.
Live - Your City
Live - Dallas, TX
Online

Spring 2015 Colorado Springs course
BE101 Bible Study Methods and Hermeneutics
Schedule
Saturday, January 17, 8am-5pm
Saturday, February 7, 8am–5pm
Saturday, February 28, 8am–5pm
Saturday, April 11, 8am–5pm
Saturday, May 2, 8am–5pm

Location
Woodmen Valley Chapel - Rockrimmon
290 E Woodmen Rd
Colorado Springs, CO 80919
DTS Faculty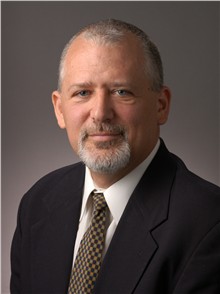 Dr. Glenn Kreider
Professor of Theological Studies
View faculty bio
Student Testimonials
Master of Arts in Christian Leadership
The MACL is a 62-hour program that prepares graduates for organizational leadership roles in a wide variety of ministry settings, from the church to the marketplace.
Pastor Keith Twigg works on his MA/CL from Montana.
Master of Arts (Christian Studies)
The 62-hour MACS is for lay leaders serving in capacities other than vocational ministry. This degree provides a strong foundation for Christians living out their faith in any setting.
Jennie Allen equips women to serve others.