Seminary in Fargo
The Mobile MA in Christian Leadership enables you to stay in your current ministry while DTS partners with your local church to offer a seminary degree tailored to help you better love and serve your people. You'll learn alongside other like-minded leaders working for the good of your community and city.



New Students: Join us in Fargo for Orientation
Thursday, August 29
New Student Orientation
6-9 PM
Schedule
6:00 p.m. – Dinner (provided); Welcome and Informational Sessions
7:00 p.m. – Required Assessment: Minnesota Multiphasic Personality Inventory (MMPI)
9:00 p.m. – Wrap-up; ID Photos taken
Orientation is at Bethel Church, located at 2702 30th Ave S, Fargo, ND 58103 (map).
How It Works
There are three types of courses offered in the Mobile MA/CL—courses in your city, in Dallas, and online. We have specifically designed the course rotation so that every other semester either we send a professor to you to teach a live course, or you come to Dallas for specially designed courses for Mobile MA/CL students.
Fall
Spring
Summer
Year 1

BE101

ST101

BE102

ST102

DTS sends professors to you for Bible (BE) and theology (ST), and you begin online courses.

Year 2

SL305

BE103

BE104

ST103

CE105

BE105

SF Intro

A one-week trip to Dallas in the fall and another in the summer for courses and fellowship.

Year 3

ST104

BE106

SF 102

PM101

BE107

SF 103

BE109

ST105

DTS again sends professor to you, and you begin spiritual formation groups (more).
Year 4

ARP

SL801

ST106

SL802

Graduation!

Earn credit in your ministry (SL), complete a research project (ARP), and graduate in Dallas.
Live - Your City
Live - Dallas, TX
Online

Fall 2013 Details
BE101 Bible Study Methods and Hermeneutics
Schedule
August 30, 6–9 pm
August 31, 8 am–4 pm
September 20, 6–9 pm
September 21, 8 am–4 pm
October 18, 6–9 pm
October 19, 8 am–4 pm
November 1, 6–9 pm
November 2, 8 am–4 pm
Location
Bethel Church
2702 30th Ave S
Fargo, ND 58103
(map)
DTS Faculty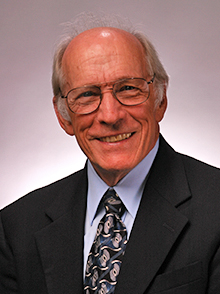 Dr. Kenneth G. Hanna
Senior Professor of Bible Exposition, Director Emeritus of the Houston Extension
View faculty bio
Cohort Planner
Bethel Church aims "to make disciples of Jesus Christ by leading people to live like Christ, love like Christ and lead like Christ." This occurs through pursuing a life of intimacy with Christ, sharing that life with all people, and serving them just as Christ would serve them.