Seminary in Nashville
The Mobile MA in Christian Leadership enables you to stay in your current ministry while DTS partners with your local church to offer a seminary degree tailored to help you better love and serve your people. You'll learn alongside other like-minded leaders working for the good of your community and city.



New Students: Join us in Nashville for Orientation
Wednesday, August 28
New Student Orientation
6-9 PM
Schedule
6:00 p.m. – Dinner (provided); Welcome and Informational Sessions
7:00 p.m. – Required Assessment: Minnesota Multiphasic Personality Inventory (MMPI)
9:00 p.m. – Wrap-up; ID Photos taken
Orientation is held at Fellowship Bible Church (Concord House), View Concord House on a map of the church campus.
How It Works
There are three types of courses offered in the Mobile MA/CL—courses in your city, in Dallas, and online. We have specifically designed the course rotation so that every other semester either we send a professor to you to teach a live course, or you come to Dallas for specially designed courses for Mobile MA/CL students.
Fall
Spring
Summer
Year 1

ST101

BE101

BE102

ST102

DTS sends professors to you for Bible (BE) and theology (ST), and you begin online courses.

Year 2

SL305

BE103

BE104

ST103

CE105

BE105

SF Intro

A one-week trip to Dallas in the fall and another in the summer for courses and fellowship.

Year 3

ST104

BE106

SF 102

PM101

BE107

SF 103

BE109

ST105

DTS again sends professor to you, and you begin spiritual formation groups (more).
Year 4

ARP

SL801

ST106

SL802

Graduation!

Earn credit in your ministry (SL), complete a research project (ARP), and graduate in Dallas.
Live - Your City
Live - Dallas, TX
Online

Fall 2013 Details
ST101 Introduction to Theology
Schedule
September 13, 6–9 pm
September 14, 8 am–4 pm
October 4, 6–9 pm
October 5, 8 am–4 pm
October 25, 6–9 pm
October 26, 8 am–4 pm
November 15, 6–9 pm
November 16, 8 am–4 pm
Location
October 4 - Learning Center 219
October 5 - The Loft
October 25 & 26 – The Loft
November 15 & 16 - The Loft
View map of the church campus.
DTS Faculty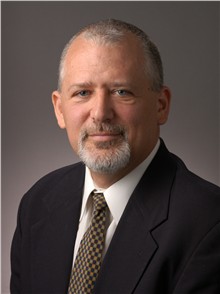 Dr. Glenn Kreider
Professor of Theological Studies
View faculty bio