Pittsburgh: Mobile MA Program
The Mobile MA in Christian Leadership enables you to stay in your current ministry while DTS partners with your local church to offer a seminary degree tailored to help you better love and serve your people. You'll learn alongside other like-minded leaders working for the good of your community and city.



How It Works
There are three types of courses offered in the Mobile MA/CL—courses in your city, in Dallas, and online. We have specifically designed the course rotation so that every other semester either we send a professor to you to teach a live course, or you come to Dallas for specially designed courses for Mobile MA/CL students.
Fall
Spring
Summer
Year 1

BE101

ST101

BE102

ST102

RS101

DTS sends professors to you for Bible (BE) and theology (ST), and you begin online courses.

Year 2

SL305

BE103

BE104

ST103

CE105

BE105

SF Intro

A one-week trip to Dallas in the fall and another in the summer for courses and fellowship.

Year 3

ST104

BE106

PM101

BE107

BE109

ST105

DTS again sends professor to you, and you begin Spiritual Formation groups.

SF 110

Year 4

ARP

SL801

ST106

SL802

Graduation!

Earn credit in your ministry (SL), complete a research project (ARP), and graduate in Dallas.
Live - Your City
Live - Dallas, TX
Online

Spring 2014 Pittsburgh Course
ST101 Introduction to Theology
Schedule
Fri. 01/31 6:00 PM–9:00 PM
Sat. 02/01 8:00 AM–4:00 PM
Fri. 02/21 6:00 PM–9:00 PM
Sat. 02/22 8:00 AM–4:00 PM
Fri. 03/28 6:00 PM–9:00 PM
Sat. 03/29 8:00 AM–4:00 PM
Fri. 04/25 6:00 PM–9:00 PM
Sat. 04/26 8:00 AM–4:00 PM
Location
The Bible Chapel
300 Gallery Drive
McMurray, PA 15317
(map)
DTS Faculty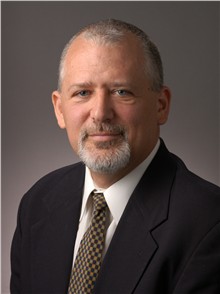 Dr. Glenn Kreider
Professor of Theological Studies
View faculty bio
Cohort Planner
The Bible Chapel is a non-denominational, independent Bible church committed to being "a Christ-centered, Spirit-controlled community of believers who faithfully preach, teach and apply the written Word of God with authority and relevance in the Greater Pittsburgh area and throughout the world." This identity serves to fulfill its mission of "glorifying God by developing followers of Jesus Christ by the power of the Holy Spirit."