Spiritual Life Board
The Spiritual Life Board exists to encourage Christlikeness at DTS by creating opportunities for worship, community, service, and discipleship.
Spiritual Life Conference
January 24-27, 2017, Lamb Auditorium
Chapel: 10:40am-11:25am
Pastor Alistair Begg

Alistair Begg has been in pastoral ministry since 1975. Following graduation from The London School of Theology, he served eight years in Scotland at both Charlotte Chapel in Edinburgh and Hamilton Baptist Church. In 1983, he became the senior pastor at Parkside Church near Cleveland, Ohio. He has written several books and is heard daily and weekly on the radio program, Truth For Life. The teaching on Truth For Life stems from the week by week Bible teaching at Parkside Church. He and his wife, Susan, were married in 1975 and they have three grown children.
All-Day Prayer on Friday, January 20th from 9AM-9PM
Please join with us in praying (and fasting if you would like to) for the upcoming Spiritual Life Conference. Pray that God will prepare the hearts of the students, staff, and faculty who attend. Pray for a sweeping of the Spirit of God over the DTS campus. If you would like to partner with us in prayer, please sign-up below for a 15 minute slot.
Sign Up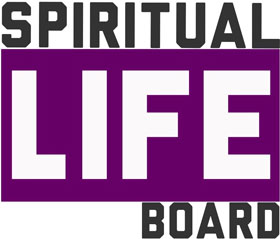 Contact Information
Advisor

Campus Pastor Joe Allen

President

Dani Murphy

Email