Women Student Fellowship
Welcome to Women Student Fellowship (WSF). If you are a woman student attending Dallas Theological Seminary, you are a part of WSF. It is our privilege to serve you with encouragement, support and prayer and walk alongside you during your seminary experience.
The WSF board has planned a variety of events that will enrich your spiritual growth and ministry development. You can look forward to Words with Women; the WSF Chapel; and the annual retreat. "Friend" us on Facebook to receive event reminders and to dialogue with your fellow women students.
Mission Statement
Women Student Fellowship seeks to glorify God by supporting and encouraging the women students at Dallas Theological Seminary as they become equipped to serve Him (Romans 15:5-6).
Events for 2013-2014
Words with Women

Bring your lunch and fellowship with us from 11:30-12:45 in Campbell 110. This is a relaxed time to be around other women and be encouraged, inspired, and engaged in meaningful dialogue.

September 24
October 22 (location: Campbell 208)
January 28
February 25: "Speaking Out on Sex: Helping Women Move from Shame to Freedom", with Michelle Jones, Assistant Director of Spiritual Formation
March 25: "Am I My Sister's Keeper?" with Michelle Woody, Assistant Professor of Biblical Counseling
April 22: "Learning to Live in Sync With God's Timing" with Dr. Jeanne Ballard. Dr. Ballard will share her life lessons learned in ministry to encourage you about God's timing in yours. She will briefly describe how God has guided her through various stages of development as He moved her further in her life purpose. She will touch on how passion, preparation, perspective, perseverance, and patience relate to God's timing in fulfilling His purposes in our lives.
Ladies Night Out - April 3

Enjoy a night out with other DTS women! We will meet at Union Bear in West Village (3699 McKinney Ave #306) at 6:30pm to hang out, munch on some yummy pizza (or other dishes), and share delicious dessert. We'll be hanging out in a private room downstairs, so feel free to say you're "with a private party"! And because we're fun, we'll even buy everyone dessert! (You can pay for your own dinner, though.)

So…recap…bring a friend, bring a carload, or just bring yourself, and join us Thursday, April 3, at 6:30 for food, fun, and free dessert FTW! Email Emily Dye (edye012@gmail.com with any questions, but no RSVP necessary. Hope to see you there!

Women's Chapel

February 20: WSF is proud to welcome Dr. Shellie O'Neal as she performs "This is My Story, This is My Song: A Day With Fanny Crosby". Fanny Crosby wrote thousands of hymns and inspired people all over the world to love the Lord. Learn more about her inspiring story at Chapel on February 20. Children and families are welcome to attend. We encourage you to come early, as we expect a large turnout.

Women's Retreat: "Be Transformed"

February 7-8, 2014
Lakeview Retreat Center, Waxahachie, TX
Retreat speaker: Dieula Previlon, DTS Alumna, ElevateHer International Ministries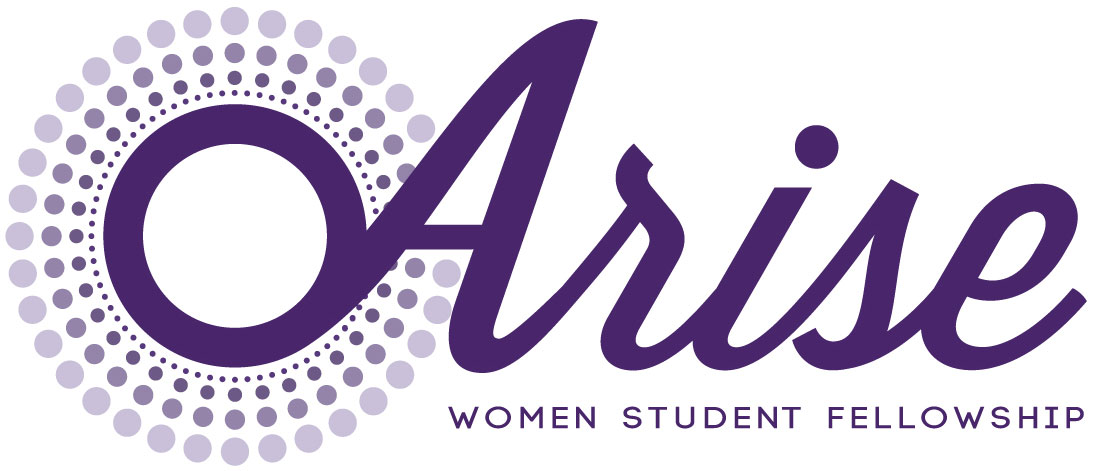 Leadership Board for 2013-2014
Advisor

Dr. Lynn Etta Manning

President

Dee Ann Rainwater

Secretary

Jazmine Sanchez

Treasurer

Teresa Jendel

Social Chair

Emily Dye

Social Co-Chair

Christine Hursh

Publicity Chair

Molly Rutty

Publicity Co-Chair

Sharon Titus

Hospitality Chair

Laurence Towner

Hospitality Co-Chair

Faith Mbarathi

Chaplain

Ana Penate Santana

Historian

Anna Cummings

Living Hope/SWIM Liaison

Jennifer Callaway

Retreat Chair

Crystal Gilpin

Retreat Co-Chair

Jenna Wilson-Schmidt

Hesed Chair

Kristi Miller

Contact email