Letter from Dr. Bailey
---
Dear Friend,
For 90 years, Dallas Theological Seminary has taught students to study, understand, apply, and share all 66 books of the Bible. As we begin a new school year, I affirm to you that our commitment remains unwavering, and I am grateful for the support of friends like you who share this mission.
For a strong start to the new school year, we are seeking God's provision of $250,000 through His people in September. Will you partner with us today to help even more students pursue their life-changing studies?
Your giving is an act of faith for today and for tomorrow. We are trusting God to multiply your gift now and invest it in the coming kingdom, as we faithfully prepare ourselves and others for that fast-approaching reality.
I also ask for your prayers for our faculty and staff to feel a renewed sense of God's call on their lives, and for our students as the new school year begins. It is an exciting time, but it can also be overwhelming, especially for the first-year students. Your prayers will sustain them through this season.
Thank you for your partnership to equip godly servant-leaders for the proclamation of God's Word and the building up of the body of Christ worldwide.
With grateful expectancy,



Mark L. Bailey, Ph.D
President
GET YOUR BOOK
---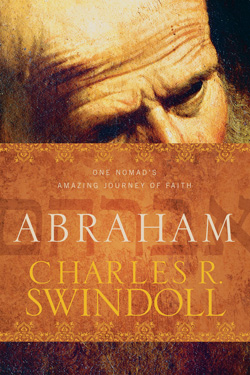 The man we know today as Abraham not only claimed that one true Creator existed but also staked his entire life on this belief. Why, thousands of years later, are we still discussing the faith of this desert nomad? One of America's most popular Bible teachers, Pastor Chuck Swindoll, answers that question and many more in this compelling and insightful biography that will inspire your own faith.