A Word of Welcome from
Dr. Mark L. Bailey - WEC 2014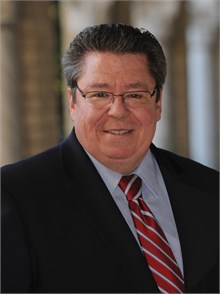 As Christians we respond rightly to the call of Christ in submission and sacrifice. That's what it means to live the Christian life. Most of us have been taught the outside parameters of Matthew 16:24: Say no to yourself and follow Christ. But in trying to follow the first and last parts of this directive, we have missed the most important element in the center of it all: the issue of the cross—the cross of Christ and the cross He commands for us if we are to follow Him. His cross is our bridge from hell to heaven. Our cross is the bridge from self and sin to living a sanctified life for Christ (cf. 1 Pet. 2:24). Sacrifice and services is the message of the cross. It is my prayer that the Lord will use this week to help us live sacrificially for the cause of Christ.
Mark L. Bailey, President