Keynote Speaker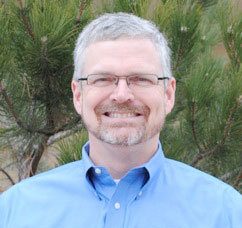 Dr. Jim Howard
Senior Pastor, Dillon Community Church

Dr. Jim Howard is Senior Pastor of Dillon Community Church in Dillon, Colorado, and Associate Professor of Biblical Studies at American Pathways University in Denver, Colorado. He is also visiting professor at Nepal Bible College in Kathmandu, Nepal, where he teaches annual courses. His passion includes pastoring, theological education, and leadership in a global context. He entered the corporate world after serving in the nuclear Navy and has many years of experience in the corporate setting in nuclear engineering, auditing, and finance.
He has a BCM in Christian ministries from Colorado Christian University, a BS in business, an MBA in finance and accounting from Regis University, and a ThM and PhD in New Testament Studies from Dallas Theological Seminary.
Jim serves as chairman of the finance and audit board committee for Eagle Projects International, a Christian ministry focused on the spiritual and physical needs of communities around the world assisting them in their development and expansion. Additionally, he served as board member and chairman of the board for 12 years for Cadence International, an international mission that exalts Christ through the nations through the lives of transformed military people. He travels regularly to India and Nepal, working with and teaching at institutions of theological education in both countries. He continues to speak on issues in theological education and biblical studies in a variety of contexts, both nationally and internationally.
Jim and Nancy enjoy spending time with their four children and five grandchildren. He enjoys playing guitar and most anything outdoors in Colorado including skiing, hiking, camping, four-wheeling, and hunting. He also practices and has a black belt in taekwondo.