President's Executive Committee
Dr. Mark L. Bailey
President of Dallas Theological Seminary
Dr. Mark L. Bailey came to Dallas Theological Seminary in 1985 as a professor in the Bible Exposition department. In 1997 he was appointed as vice president for Academic Affairs and academic dean. In 1999, he was appointed the additional role of provost. In March 2001, Dr. Bailey was named as the Seminary's fifth president in its 85-year history.
Dr. Bailey received his Bachelor of Arts from Southwestern College in Phoenix, Arizona, in 1972; his Master of Divinity and Master of Theology from Western Conservative Baptist Seminary in Portland, Oregon, in 1975 and 1977, respectively; and his Doctor of Philosophy in Bible Exposition from Dallas Theological Seminary in Dallas, Texas, in 1997. In December 2006 he was awarded a Doctor of Divinity degree from Dallas Baptist University.
For over 30 years, his career passions have been theological education and pastoral ministry. In addition to his time at Dallas Theological Seminary, he has ministered at Southwestern College (Arizona), Palmcroft Baptist Church (Arizona), Community Bible Church (Texas), and Faith Bible Church (Texas). He has also led numerous tours to Israel and the Middle East, and has authored such texts as To Follow Him: The Seven Marks of a Disciple and Nelson's New Testament Survey.
Dr. Bailey and his wife Barby have been married for over 40 years. They have two sons — Joshua (wife Emily), and Jeremy (wife Callie) — and five grandchildren — Fiona, Gavin, Rowan, Oliver, and Finn. Through all, his vision for family and faith is clear: "to lead people to a love for God through the study of His Word. This guides my life, family, involvement at church, and ministry to DTS."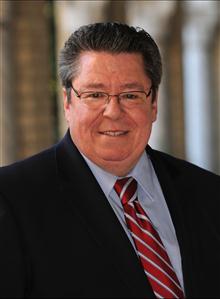 Executive Committee Members
Dr. George M. Hillman
Vice President of Student Life
Dean of Students
Professor of Educational Ministries and Leadership
Dr. Hillman has a passion for education, spiritual formation, and leadership development. He came to Dallas Theological Seminary with years of ministry experience in churches and parachurch organizations in Texas and Georgia. Nationally known in theological field education, he has been active in leadership of both the Association of Theological Field Education (former member of the Steering Committee) and the Evangelical Association of Theological Field Educators (former two-time co-chair). He and his wife have one daughter.
Dr. Mark Yarbrough
Vice President for Academic Affairs
Academic Dean
Assistant Professor of Bible Exposition
Dr. Mark Yarbrough serves as vice-president for Academic Affairs, Academic Dean, and assistant professor of Bible Exposition at DTS. Before assuming this role Mark served as vice-president for Communications in activities related to public representation (public relations, web, creative services, informational technology, advertising, etc.). Currently, he oversees all academic functions of the seminary. His undergraduate degree is from Dallas Christian College, where he was named Valedictorian and received the Delta Epsilon Chi Award. At DTS, where he received his ThM in 1996 and PhD in 2008, he was named Who's Who and was a SCEC scholarship recipient.
Mark has co-authored and recorded multiple songs/albums and has presented at conferences on biblical and pastoral themes. He speaks at places such as Horn Creek, Mount Hermon, and the Billy Graham Training Center at The Cove, and has been published in various magazines (Kindred Spirit, Word and Work, and Christianity Today). His recent book, Paul's Utilization of Preformed Traditions in 1 Timothy, was published through T & T Clark.
Mark also serves as an elder and part of the pastoral preaching team at Centerpoint Church. He enjoys spending time with his family and following the Cowboys, Mavericks, and Rangers. He has been married for 20 years to his wife, Jennifer, and has four children — Kayla , Jacob, Kayci, and Joseph. They reside east of Dallas in Forney, Texas.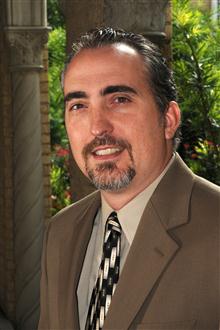 Dale Larson
Vice President for Business and Finance
Dale Larson joined Dallas Theological Seminary in July 2009 and serves as its vice president for Business and Finance/CFO. He is responsible for all financial matters regarding budgets, audit, tax, investments, debt management, and general accounting services. Prior to joining the Seminary Dale was with the University of Dallas for 13 years where he served as the director of finance and associate vice president for finance.
A graduate of the University of Nebraska in business administration and certified in management accounting (CMA), Dale is a member of the US Department of Education Financial Responsibility Subcommittee and is a member of the Financial Accounting Standards Board (FASB)'s Not-for-Profit Resource Group which supports the FASB and the Not-for-Profit Advisory Committee. Dale is a member of ECFA's Religious Organizations Accounting Committee and also served on NACUBO's Accounting Principles Council from 2004 to 2010 and was chair in 2008. He has served as a speaker at NACUBO's Higher Education Accounting Forums and has been on the forum's planning committee since 2003. He has presented on endowment management and other higher education accounting issues at the 2008 and 2010 AICPA national Not-For-Profit Conference. Dale has served as a peer finance evaluator for SACSCOC on seven review committees and has also served as a finance reader for the SACSCOC Board of Trustees. Dale has represented higher education on the AICPA Taskforce on Alternative Investments in 2006 and served on a NCES Technical Review Panel charged with enhancing its IPEDS Finance Survey.
Dale was the 2007 recipient of NACUBO's Daniel D. Robinson Award, which recognizes individual excellence and leadership in the advancement of college and university accounting and reporting.
Dale is a member of Still Water Community Church and treasurer of the Association of Core Texts and Courses. Dale and his wife, Elaine, have three children — Matthew, Brian (married to Samantha), and Laura (married to Justin).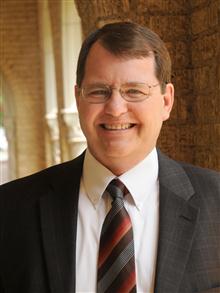 Robert Riggs
Vice President for Operations
Executive Assistant to the President
Robert Riggs serves as vice president for Campus Operations /(Chief Operating Officer), and executive assistant to the president. Robert oversees the operations activities of the Dallas campus including Housing, Food Service, Book Center, Security, Maintenance, Facilities and Plant Operations, new construction, and Campus Services, which includes mail distribution and the Copy Center. In his president's office role, Robert coordinates the strategic planning efforts of the seminary and serves as an extension of the president to the Board as well as to the employees of the Seminary. Robert earned a bachelors of science from Texas A&M University in industrial engineering, and two masters degrees: a masters of arts in business administration from the University of Dallas (in operations management) and recently a master of arts (in Christian Education) from Dallas Theological Seminary.
After a successful management career with local Fortune 500 companies (PepsiCo, Rubbermaid, Halliburton, and Wal-Mart) Robert transferred his business background to DTS. He has coordinated the strategic planning efforts for the Seminary and has been a leader in the development of the comprehensive capital campaign currently in process.
Robert serves as an elder at Faith Bible Church of DeSoto, Texas, where he has attended for over 20 years. He enjoys spending time watching his three boys play sports and loves playing soccer, sailing, and being outside with friends whenever possible. He has been married for 21 years to his wife, Patti, and has three boys — Ian, Aaron, and Ben. They reside in Cedar Hill, Texas.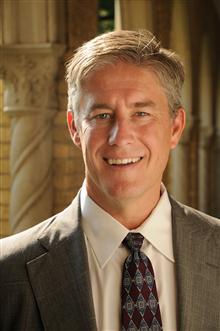 Kimberly Till
Vice President for Advancement
Kim Till has been on the Seminary staff since 1996. She serves vice president for Advancement, and previously served as interim executive director of the Dallas Seminary Foundation. Kim has devoted over 30 years to working for charitable organizations. She began as a public relations director at Southwest Baptist University in Bolivar, Missouri, and has served as a development director for a secondary school and a social service agency as well as an assistant vice president for development with the Baylor Health Care System Foundation in Dallas, Texas. She was also a consultant with Cargill Associates in Fort Worth, Texas, directing capital campaigns and providing general fund-raising counsel nationally.
Kim is a native of Florida and graduated from Jones College in Jacksonville, Florida. She has been certified as a fund-raising professional (CFRE) since 1987 with the Association of Fund Raising Professionals (AFP), and is a speaker and seminar leader for AFP as well as the Association of Theological Schools (ATS). She and her husband, Ray, hold leadership roles in their local church and Kim also enjoys serving on the board of Real Choices Medical Pregnancy Center in Grapevine, Texas. Ray and Kim have two adult children — Kristen and Nathan (wife Shae) — and four grandchildren.