Professors from Dallas make regular trips to our Northwest Arkansas regional location where online and hybrid courses include an opportunity to engage DTS faculty in occasional small, intimate class settings and share a deep love for God's word.
---
Degrees
Most of DTS's degrees are 100% online and can be completed through a combination of online courses and courses taught in-person at the NW Arkansas location.
For a full list of online degrees, visit the Online Seminary page.
Location
Live Classes in Northwest Arkansas
Fellowship Bible Church
1051 W Pleasant Grove Rd
Rogers, AR 72758
Stories from our community
DTS students live all over the United States and in dozens of countries. They balance vocation, ministry, and family while attending DTS both online and at our extension sites.
Keith Twigg Ministers in Wyoming while Studying Online
Houston Attorney Draws on Her Theological Training to Fight Human Trafficking
Pro Bowler and Online Student Ministers to Athletes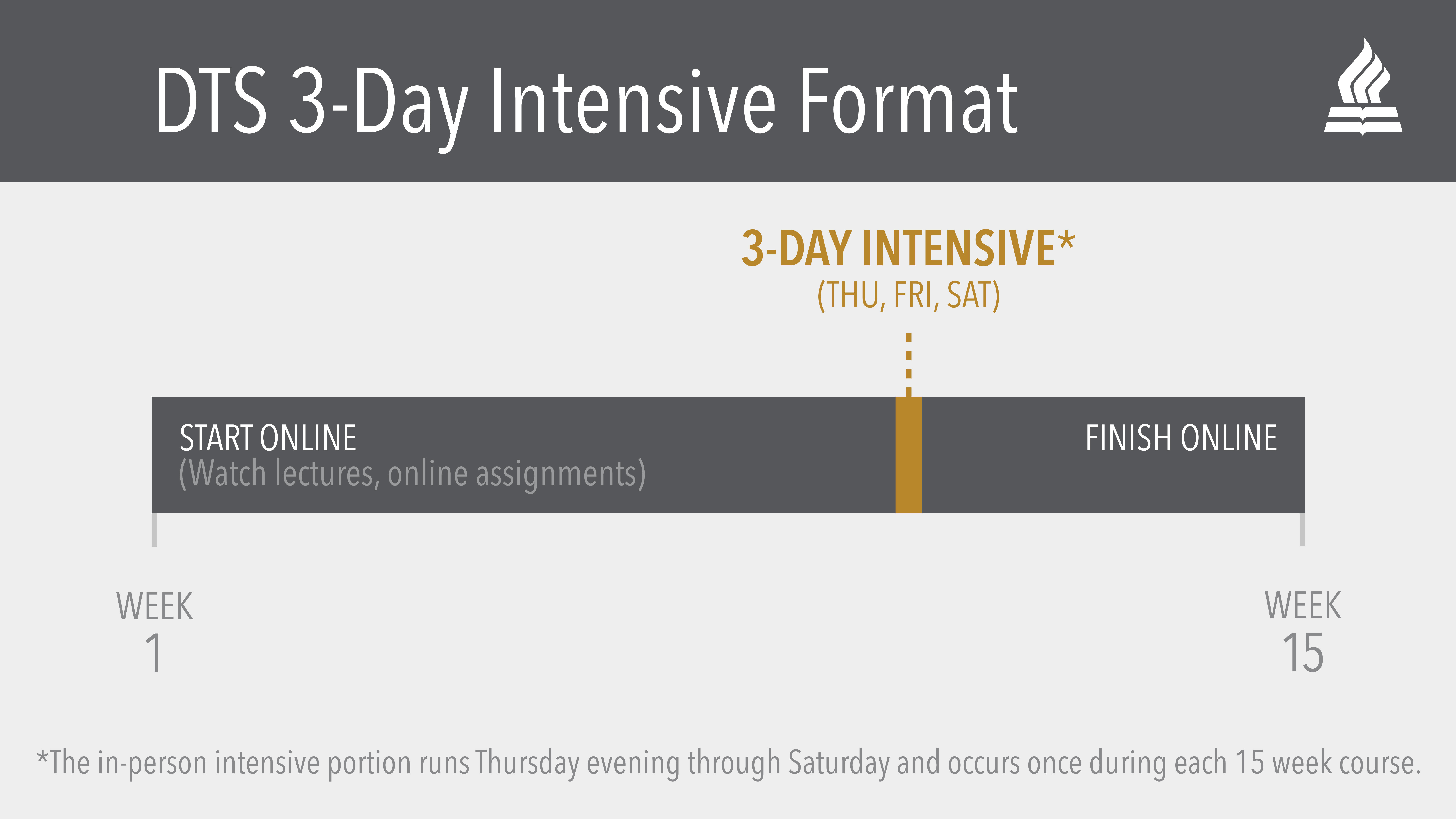 Our flexible block hybrid model combines online lectures with on-campus sessions taught by the same faculty you'd meet at the Dallas campus. The online portion takes place before and after the face to face class meetings. The face to face meetings take place at the extension site over three consecutive days (Thursday, Friday, Saturday) once during the semester.
wdt_ID
Academic Year
Fall
Spring
Summer
1
2020-2021
BE5101
BE5107
SF5110-2
ST5101
2020-2021
2
2021-2022
BE5106
ST5102
EML5105
ST5103
2021-2022
3
2022-2023
BE5101
ST5104
BE5102
ST5105
2022-2023
4
2023-2024
ST5106
ST5101
BE5104
ST5102
2023-2024
5
2024-2025
BE5105
ST5103
ST5101
BE5106
ST5104
2024-2025