Come and see. We want to meet you!
We would love to have you as our guest! Whether you are just curious or have already been accepted as a new student, visiting campus adds a dimension of experience that makes all the difference. Come and see what makes DTS unique! See below for details on how to visit one of our campuses.
Two Ways to Visit
Seminary Preview Day
At a seminary preview day, the whole staff comes out to serve you. You'll sit in on class, worship with us in chapel, eat lunch with our profs, and get the low-down on financial aid and housing. Check out all the details and dates and start planning ahead!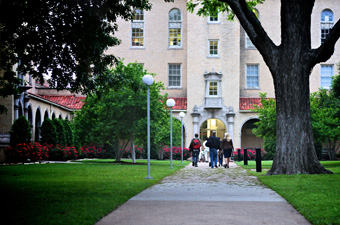 Individual Visits
Each visit is personalized to meet your needs. A campus visit can be as brief as 30 minutes or you can spend the entire day here…it's up to you. We're here Monday through Friday, and visits are typically available as early as 9 a.m. and as late as 3 p.m. Call us!