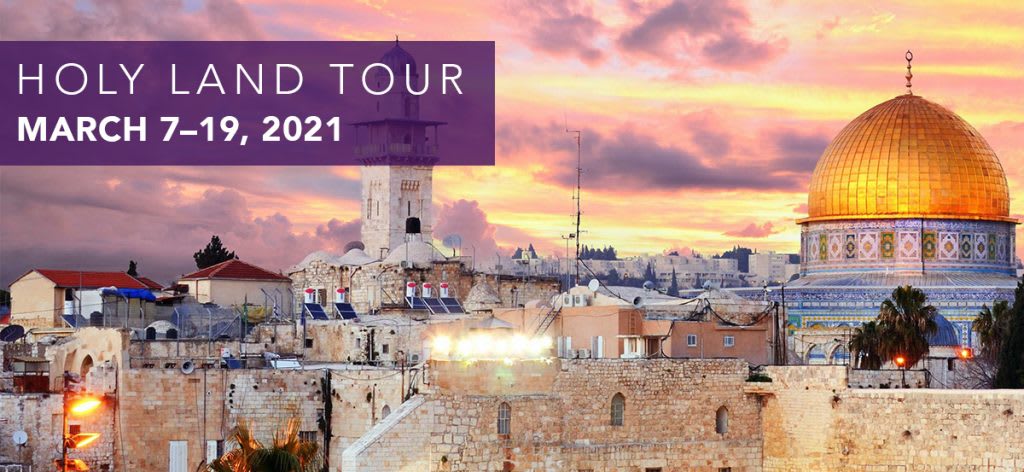 Join Dallas Theological Seminary on a life-transforming journey to Israel March 7 – 19, 2021. Immerse yourself in the sights, culture, and breathtaking landscapes of the Holy Land! The Bible will come alive in ways you never thought possible and your daily walk, prayer life, and understanding of Scripture will be forever changed.
Tour Highlights:
Special communion service at the Garden Tomb
Opportunity for baptism or re-dedication in the Jordan River
Boat ride across the Sea of Galilee on a replica from Jesus's time
A pilgrimage to Bethlehem, the city of Jesus's birth
Time for prayer at the Western "Wailing" Wall in Jerusalem
Walk the very roads on which Jesus walked!
If you are interested in a potential optional extension to Egypt or Jordan, be sure to indicate your preference on the registration form!