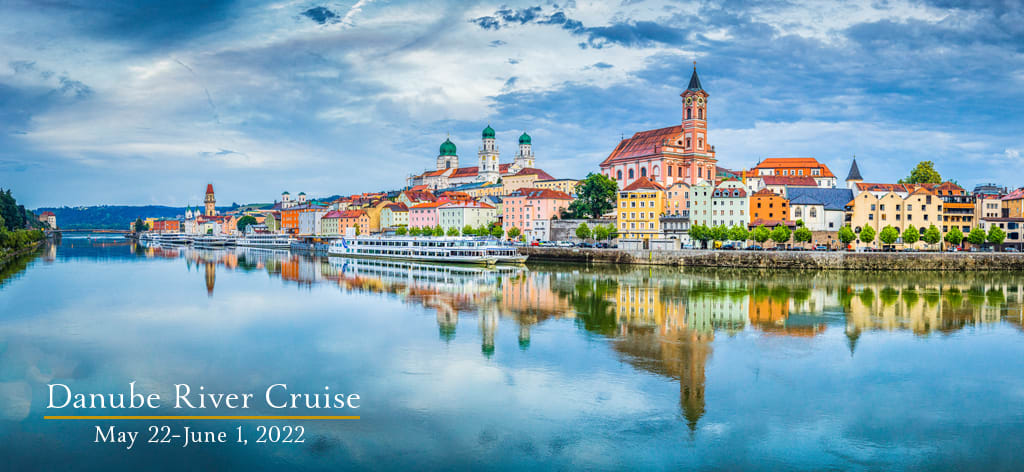 Join Dallas Theological Seminary and Denton Bible Church on a truly unique voyage May 22 ­– June 1, 2022, aboard the luxury river cruise ship, AmaBella. Together we will explore "Heroes of the Faith – Biblical & Historical" and how these men and women have impacted our Christian faith as we sail the Danube, exclusively chartered just for this unique journey.
For those who are longing for more than just a luxurious European river cruise experience, this experience offers so much more: a coming together of friends and making of new, wonderful Christian fellowship, times of praise & worship, and sound biblical teaching aboard a beautiful AmaWaterways River Cruise ship.
You will enjoy an extensive lineup of included tours. In many cases, you will have a choice of excursions, such as standard tours, bike tours, hikes and Special Interest Tours. We have included a large variety of activities both on and off ship, so you can choose how you want to explore, relax, and learn. No matter your preference, your days will be full of discovery and wonder.
Join us as we step back in time to explore the history and the mystery that lives in the hillsides while cruising the Danube. Let the melodies carry you from one gem to another on a regal journey through time.
Tour Highlights:
Experience timeless architecture and art in three magnificent capitals: Budapest, Vienna, and Prague.
Let the hills come alive with the sounds of music in Salzburg and the Austrian Lake District.
Cruise through the enchanting Strudengau Valley.