Jason Peters (DMin, 2007)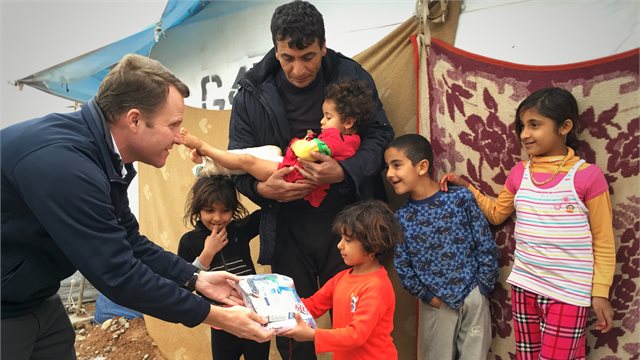 I serve as Associate Vice President of Connection for The Voice of the Martyrs (VOM). I travel frequently to meet face-to-face with persecuted believers around the world and equip VOM to tell their stories. I am responsible for VOM's outreach initiatives, including media development, special events, and public relations.
I am honored and humbled by the opportunity to meet face-to-face with persecuted Christians in many of the 68 countries that we serve. As I listen to their heart-wrenching stories, and visit with them in their times of great need, I am frequently given the opportunity to gently speak truth into their lives.  I strive to teach truth and love well by connecting deeply and authentically with them as sisters and brothers who are experiencing incredible trauma, while pointing them to our eternal hope as revealed in the truth of scripture.  Jesus Christ is always the hero of the story.  As we experience true fellowship with our persecuted family members and encourage each other to remain anchored in his promises we are reminded that we are never alone—even while in solitary confinement (Hebrews 13:3; Genesis 39:21)!
The greatest memories from DTS revolve around people in two distinct categories.  First, the opportunity to engage with and learn from ministry leaders like Prof Hendricks, Dr. Swindoll, Dr. Reed, and Dr. Gangel was incredible. Secondly, the relationships developed with other students were literally life-changing. One recent example is that Sid Webb (ThM 81, DMin 07), one of my D.Min. cohort roommates, and I now serve alongside each other at The Voice of the Martyrs.  Only God knows how healthy seminary friendships will bear spiritual fruit in years to come!
I am so grateful that DTS equipped me to better understand the value of personal character development.  The lasting spiritual influence of the ministries that we lead is impacted every single day by our personal character.  I observed many healthy examples of ministry leadership at DTS.  Strong faculty-to-student relationships demonstrated life-on-life discipleship and challenged me to work hard to develop the character required to lead at a senior level.