Speakers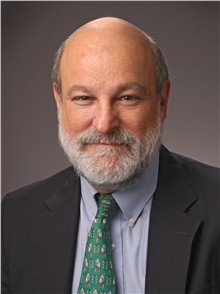 Darrell Bock
Executive Director for Cultural Engagement
and Senior Research Professor of New Testament Studies
Dr. Darrell Bock is the Executive Director for Cultural Engagement and the Senior Research Professor of New Testament Studies at the Dallas Theological Seminary. He has earned recognition as a Humboldt Scholar (Tübingen University in Germany) and as the author of over 30 books, including well regarded commentaries on Luke and Acts, studies of the historical Jesus, and work in cultural engagement as host of the Seminary's Table Podcasts. He was president of the Evangelical Theological Society (ETS) from 2000 to 2001, is a consulting editor for Christianity Today, and serves on the boards of Wheaton College and Chosen People Ministries. His articles appear in leading publications, and he often is an expert for the media on NT issues. He has been a New York Times best-selling author in nonfiction and is elder emeritus at Trinity Fellowship Church in Dallas. When traveling overseas, he will tune into the current game involving his favorite teams from Houston—live—even in the wee hours of the morning. He is a proud father of two daughters and a son and is also a grandfather.
Mark Yarbrough
Vice President for Academic Affairs, Academic Dean,
and Associate Professor of Bible Exposition
Dr. Mark Yarbrough serves as Vice President for Academic Affairs, Academic Dean, and Assistant Professor of Bible Exposition at Dallas Theological Seminary. Dr. Yarbrough oversees all Seminary activities related to academics and public representation. This includes overseeing the extension campuses (Houston, Austin, Atlanta, San Antonio,), extension initiatives (Washington, DC), and Online Education (English and Chinese). His undergraduate degree is from Dallas Christian College, where he was named Valedictorian and received the Delta Epsilon Chi Award. At DTS he was named Who's Who and was an SCEC scholarship recipient. Mark's twin passions for the local church and theological education have worked in tandem for over twenty years. At Centerpoint Church in Mesquite, TX, he serves on the Executive Committee of the elder board and is also part of the pastoral preaching team. He has also coauthored and recorded multiple songs/albums and enjoys leading worship. He has traveled extensively, leading tours and participating in international discussions on theological education—with recent consulting with the Chinese government concerning the growth of Christianity in their country. Mark also enjoys writing and has been published in various magazines (Kindred Spirit, Word and Work, and Christianity Today), and his recent book, Paul's Utilization of Preformed Traditions in 1 Timothy, was published through T & T Clark. He has been married for over twenty years to Jennifer, his high school sweetheart. They have four children: Kayla, Jacob, Kayci, and Joseph, and they reside east of Dallas in Forney, Texas.
Christopher Brooks
Senior Pastor of Evangel Ministries
Founder of Detroit Bible Institute
Pastor Christopher Brooks is the Senior Pastor of Evangel Ministries, a thriving 1600 member church in the heart of Detroit. After graduating from Michigan State University with a B.A. in Finance, Christopher began his theological training at Michigan Theological Seminary (now Moody Theological Seminary). He completed his M.A. in Christian Apologetics at Biola University and is also a graduate of the Oxford Centre for Christian Apologetics at Oxford University. Christopher is the founder of the Detroit Bible Institute, a seminary preparatory institution targeting inner city Christians. In 2009, Christopher published his first book, Kingdom Dreaming, and he finished his second book, Urban Apologetics, in 2014. He is also the daily host of "Equipped for Life," airing daily on the Salem Network, 1500 AM and a national live show "Equipped with Chris Brooks," airing daily on Moody Radio. He was appointed the Campus Dean of Moody Theological Seminary's Michigan Campus in September, 2013. He and his wife Yodit are the proud parents of 5 children and live near Detroit, Michigan.
Barry Jones
Associate Professor of Pastoral Ministries
and member of Irving Bible Church teaching team
Dr. Barry Jones is an Associate Professor of Pastoral Ministries and a member of the Irving Bible Church teaching team. Dr. Jones was originally drawn to the faculty of Dallas Seminary because of his acute desire to train future leaders who are deeply rooted in their faith and vitally engaged in the world around them. During his time as a student at the Seminary, Professor Jones spent three years on staff with the Spiritual Formation program. Upon the completion of his Th.M., Professor Jones had the privilege of being one of the first two students in systematic theology admitted to the Ph.D. program at Wheaton College where he was the recipient of the Betty Buttress Knoedler Doctoral Fellowship. He and his wife Kimberly are the parents of two young sons, Will and Pierson. His scholarly interests include the theology and history of Christian spirituality as well as issues in spiritual formation and leadership in contemporary culture. In addition to his responsibilities at the Seminary, he serves on the teaching team at Irving Bible Church.