Apartment Descriptions
This apartment complex is a gated community with electronic entry to both the building and the parking lot. All apartments are unfurnished and are located along interior corridors. The apartments include central air and heat, refrigerators, stoves, dishwashers, built-in bookshelves and linen and coat closets. There is a community room and children's playroom located on the first floor as well as a courtyard with a porch, lawn area, gas grills, adult swimming pool and fenced wading pool.
One Bedroom with Study
The 139 one-bedroom apartments are 781 square feet with the following dimensions:
living/dining room – 11'6" x 16'8"
bedroom – 11' x 12' with a walk-in closet
study – 9' x 11'9" (which is large enough to be a child's room)
Two Bedroom
The 20 two-bedroom apartments do not have a study and are 942 square feet with the following dimensions:
living/dining room – 12' x 16'4"
one bedroom – 11' x 12' with a walk-in closet
second bedroom – 11'8"x 11' with a wide closet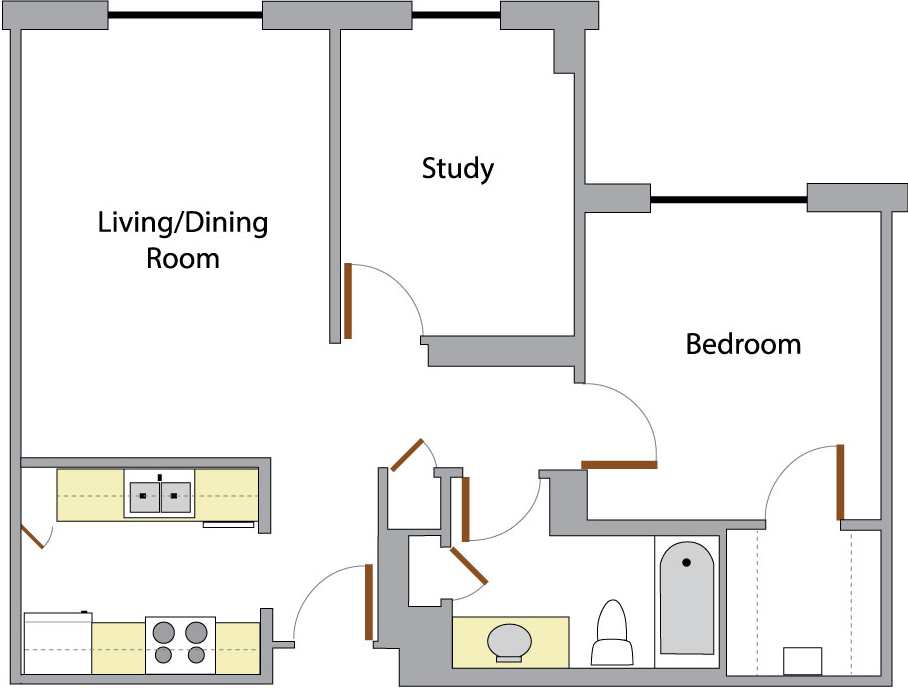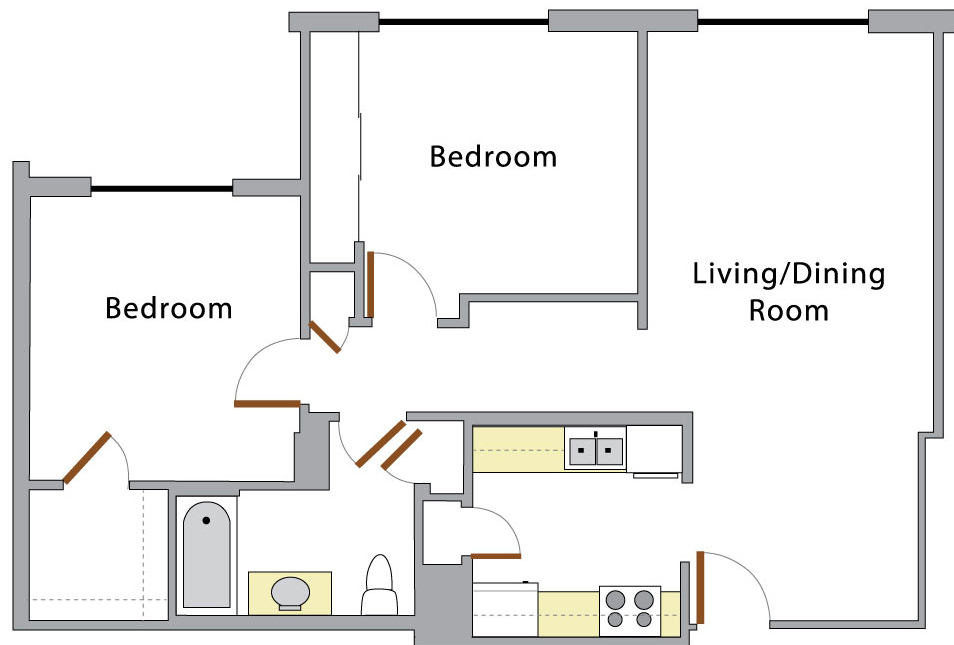 Terms and Conditions
This complex is for married couples, with or without children, and single students with children.
The only requirements to live in campus housing follow:
1. He or she shows enrollment in a degree program at Dallas Theological Seminary.
2. Students needing only independent studies, internships, or thesis completion may remain in his or her apartment, provided all other conditions for graduation finish before the end of the Spring Semester.
Holding fee: Half of the security deposit must arrive in the Housing Office before the final assignment to an apartment.
Waiting List
The Placement list becomes long as the year progresses. Therefore newly admitted students should apply as soon as possible but should not depend solely upon occupying a campus apartment during their first year at DTS. New applicants for Swiss Tower should explore off-campus options for back-up living arrangements. Please see Off-Campus Housing for more information.
Laundry Facilities
There are laundry facilities located on each floor in the building.
Parking
One parking space is allotted per bedroom (i.e. one-bedroom apartments are allotted one spot, the study does not count as bedroom. Two-bedroom apartments are allotted two spots).
Security
The DTS Campus Police is available 24 hours per day, 7 days per week.