Chris Herrin
Admissions Counselor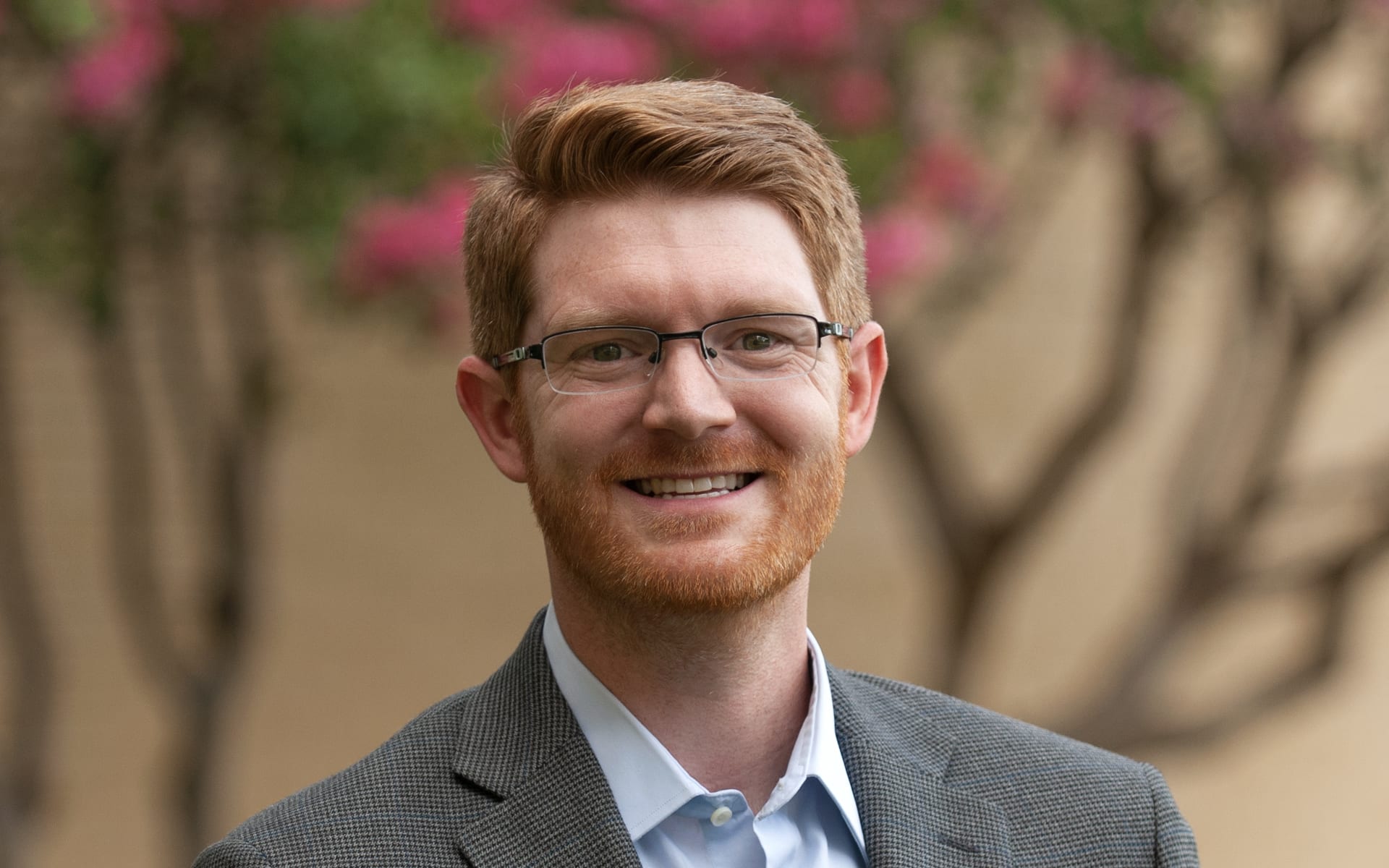 Hello from Dallas! I'm so glad you're looking into DTS to be your future seminary home. I know exactly how you feel right now: "What program is right for me?" "Wow, that's a long time for a master's degree!" "What makes DTS stand out from other seminaries?" and all of the other questions. I've been in your shoes, and the great news is that we have answers for all of your questions! Being a current ThM student myself, I know the feeling of being overwhelmed by the degree plans and the admissions process. My job here is to make your admissions process as smooth as possible all while helping you find DTS to be a place that you can call home (for a few years at least, and maybe more!).
I truly love this place. DTS is known world-wide for its dedication to train up pastors, teachers, counselors, and leaders in theology, history, and most importantly, the Word of God. DTS was founded upon the ideal that a seminary graduate should know theology and the Bible (all of it!) thoroughly. How else are we to lead God's people if we don't know what He has said about them and to them? I have absolutely loved being able to meet students, faculty, and alumni who want to see the Bible applied boldly in our world from a foundation of theological education. I am so grateful for the opportunity to sit in a class taught by Christendom's best thinkers and actually say they are my friends and mentors. The experience of being a student here is something I had always dreamed God would open for me, and if God opens that door for you, I want to help you walk through it!
My favorite part about being a student here is the friends and mentors I've met. I have met a life-long friend in my Spiritual Formation class, a mentor for my educational pursuits in the future, and so many people to help me become a better communicator of the Bible and a student of theology. I want that for you, too. I want you to not only see this amazing seminary as the place where some of the greatest leaders and expositors have been in the past, but more of a place where you can come to let God work in your life to shape you into who He needs, for His purposes, and to His glory alone.