John C. Dyer
Vice President for Enrollment Services and Educational Technologies; Assistant Professor of Theological Studies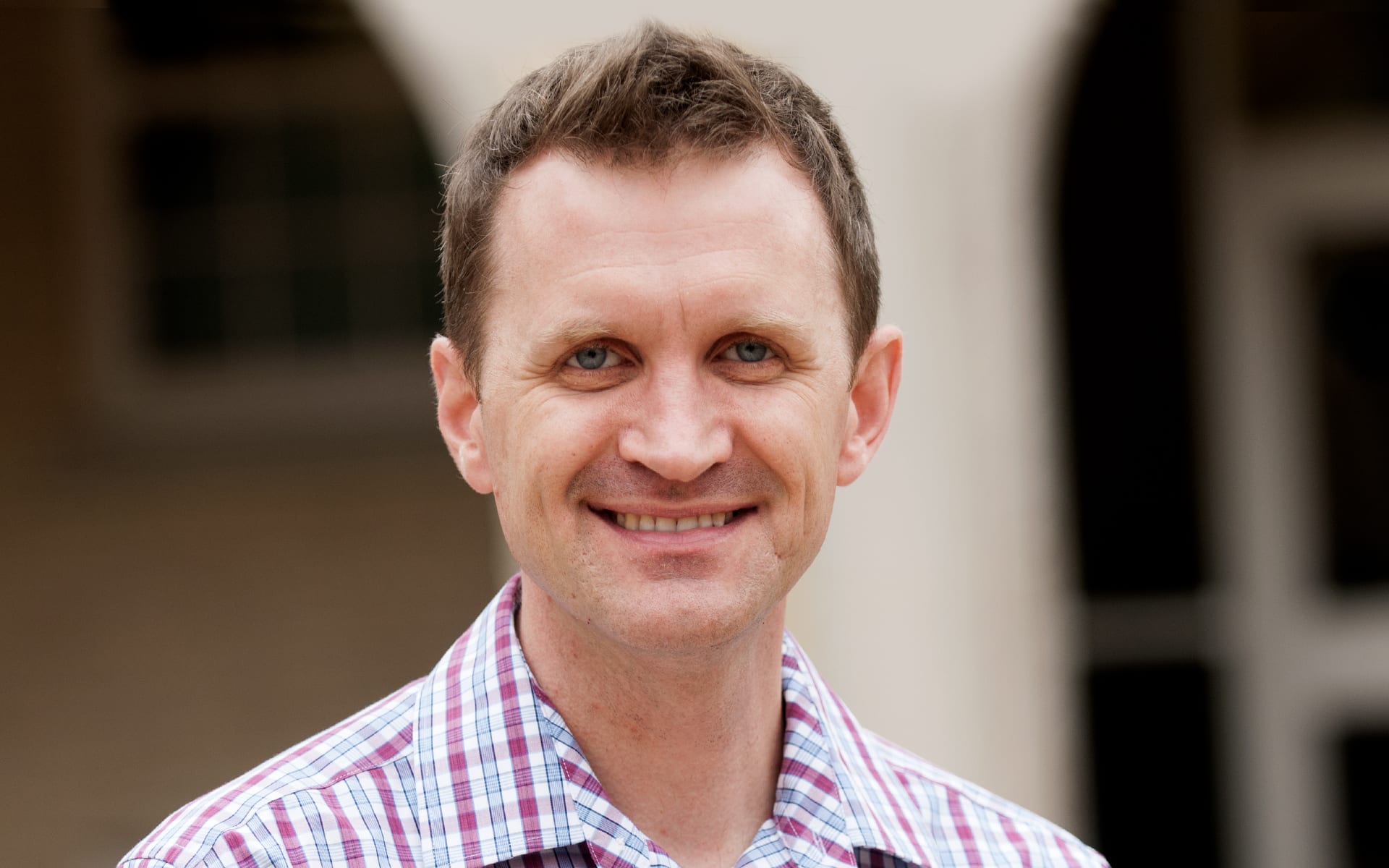 Dr. John Dyer is the Vice President for Enrollment Services and Educational Technologies and serves as Assistant Professor of Theological Studies. Dr. Dyer oversees the Enrollment Services area—admissions, registrar, financial aid, and academic advising—which recruits and retains students, putting them on a clear path through their seminary program and into ministry. In the Educational Technologies area, he oversees online and distance education—departments that meet the needs of students in the seminary's extension locations (i.e., Austin, San Antonio, College Station, Ft. Worth, Nashville, NW Arkansas, Phoenix, and Indianapolis). Prior to his current role, Dr. Dyer worked as a web programmer building DTS's original online courses and served as the Executive Director of Communications and Marketing. Under his leadership, the communications and marketing team helped move DTS into the digital era.
John has a BS in Biochemistry and Genetics from Texas A&M University, a Master of Theology from Dallas Theological Seminary, and a PhD in Theology and Religion from Durham University, UK.
Dr. Dyer previously served as a youth pastor at Grace Bible Church in College Station, TX, and as the owner of a software development company. His open-source video software has been used on 40% of all websites on the internet, and millions of copies of the Bible software he designed for closed countries have been distributed through ministries like Open Doors. Dr. Dyer is passionate about exploring the intersection of technology, creativity, and faith. He has written, co-edited, or co-authored several books for popular and academic audiences, including From the Garden to the City: The Redeeming and Corrupting Power of Technology, Ecclesiology for a Digital Church, and The People of the Screen: How Evangelical Created the Digital Bible and How it Shaped their View of Scripture.
John also has the privilege of serving as an elder at Irving Bible Church in Irving, TX, where he and his family worship. He loves our creator God and loves to create himself, from coding to cooking to writing and woodworking. In 2005, he married Dr. Amber Dyer (making them a paradox), and they have two bright and wonderful children together.