International Student Fellowship Council
The International Student Fellowship Council has a dual purpose. As an international fellowship, we glorify God by providing each international student at DTS with a community that fosters spiritual growth, cultural adjustment to and exchange with the host culture. As a Student Council we are an effective communication network linking the international student body with the leadership at DTS.
Korean Student Fellowship
As a subgroup of the International Student Fellowship, the Korean Student Fellowship exists to glorify God by worshiping Him, praying together, serving Korean students to adjust themselves into their new environment, and having fellowship with one another.
Email: ksfatdts@gmail.com | Facebook group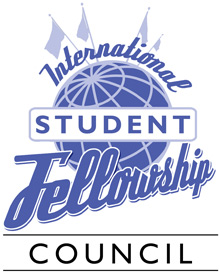 International Student Fellowship
Advisor

Rachel O'Brien

President

Charles Barwon

Phone

214-887-5368

Email