Howard G. Hendricks

Center for Christian Leadership & Cultural Engagement
In concert with Dallas Theological Seminary, the Center for Christian Leadership and Cultural Engagement pursues the study, practice, and development of effective Christian leadership in order to build leaders of integrity and impact. The CCL endeavors to become a premier resource center for Christian leadership development.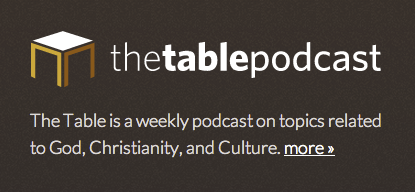 The Table is a weekly podcast on topics related to God, Christianity and Culture. As Executive Director for Cultural Engagement, Dr. Darrell Bock will oversee the production of these podcasts as part of the cultural engagement initiative at DTS.
Learn More
Upcoming Conferences
Leadership Programs
LEAD - a dynamic, personalized leadership development experience. This five-day innovative process equips you as a ministry leader to make significant progress toward the fulfillment of God's purpose for your life and ministry.
The Leader Board - a series of five half-day leadership development sessions designed to equip marketplace leaders to impact their spheres of influence for the kingdom of God.
Leadership Resources
Order CDs, DVDs, or MP3s from our past conferences at cclstore.dts.edu.