Logos Bible Software for DTS Students
DTS has partnered with Logos Bible Software to offer software and theological resources to DTS students for free*. Dallas Theological Seminary is committed to training students to study all 66 books of the Bible
equipping them to Teach Truth and Love Well.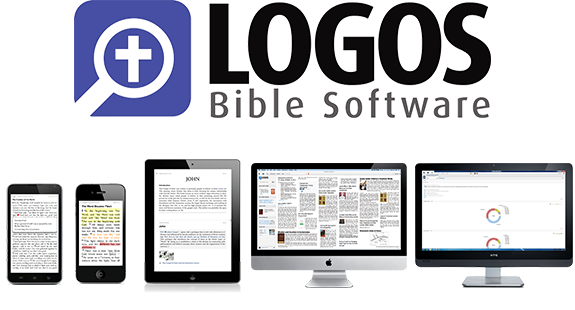 The Best Biblical Resources
The DTS Logos bundle is a modified version of the Logos Silver package along with several key resources that will benefit students in their study.
View a list of all available resources.
All Platforms, All Students
Logos offers both full-featured desktop software (Mac and PC) and free mobile apps (iPhone, iPad, Android, and Kindle Fire).
All currently enrolled DTS students** will receive the software and resources listed to the right. Students who graduate with a master's or doctoral degree will be able to keep the software for life.
*DTS underwrites the cost through donor support and a small portion of the technology fee.
**Please see exceptions in the FAQ section below for students graduating fall 2013.
Essentials Package
DTS Collection
Frequently Asked Questions
What if I'm having trouble with my DTS-Logos system?

Please contact Logos first at 800-875-6467. If they cannot resolve the problem, please contact Josh Winn (jwinn@dts.edu).

How do I get the software?

You can download the core Logos software using the links below. The software will automatically download the package. Logos will email you to let you know when to expect the download to complete.

Please register an account with Logos by noon on Tuesday, August 27, if you don't already have one. Be sure to use the email address you have on file with DTS.

Why is DTS providing Logos to students?

DTS believes in equipping lifelong learners, whether on the Dallas campus or around the world, with the best tools and training available so that they will experience fruitful ministries for years to come.

Who will be able to use a Logos Bible Software system?

Any enrolled DTS student taking a course for credit

and not graduating fall 2013

. Unfortunately, audit-only students will not receive the Logos software.

Due to a prolonged phase-in process that will extend over the 2013-2014 academic year, this system will also not be available to students graduating fall 2013. Logos has agreed to work with fall 2013 grads by offering great products at specially reduced price. Stay tuned for more details in the coming months. For audit-only students and fall 2013 grads, the Seminary will refund $50 of the technology fee designated for this project.

How long will I have access?

The Logos software package is designed to be a lifelong resource for DTS students and graduates.

With the exception of fall 2013 graduates,

All enrolled students have access while they are taking courses at DTS. Students who graduate from any master's or doctoral degree program beginning in spring 2014 will keep their Logos access for life.

Are there any restrictions on the lifetime access?

Yes.

Students who graduate in fall 2013 (and earlier) will not have access to the software package.

Students in the Certificate of Biblical and Theological Studies and Certificate of Graduate Studies programs, as well as non-degree students, will have access only while they are enrolled at DTS.

I'm a fall 2013 graduate or a certificate student. How can I get Logos after I graduate?

Logos has agreed to work with fall 2013 grads and certificate students to find the best package at a special price. More information will follow in the coming months.

Will I get any training?

Yes. In addition to Logos online training, Logos will conduct on site training in Dallas and Houston a number of times each year. The format and date of these training sessions is still to be determined, but the Seminary will make multiple announcements as they approach so students can readily take advantage of them.

How much does it cost and how much will it save me on book purchases?

DTS underwrites the cost through donor support and a small portion of the technology fee. So, there is no extra cost for the student. By contrast, in addition to saving anywhere from $300-$700 on required books (depending on the degree program), students gain a library valued at over $14,000.

What books are included in the package?

See the complete list of books.

Are resources available in languages other than English?

Yes. While the default package contains English resources, select students may receive a modified package with either Chinese or Biblioteca Premier Bilingüe v.5.

What if I already own a Logos package?

Regardless of your package, any resources in the DTS package that you don't already own will be added to your library. If you already have a Logos.com account, please ensure that the account uses the same email address as the one you have on file with DTS. Please update your account by noon on Tuesday, August 27.

Resources that you purchased in the past or will purchase in the future will remain yours. They will not be overwritten or taken away from you.

Is there a discount for DTS alumni?

Yes! Logos is also offering DTS alumni a 15% discount on all base packages at www.logos.com/dts.